Warehouse Automation - Here's What You Need to Know about ACR
Planning to adopt robots in your warehouse? Here's what you need to know about ACR systems and their global adoption.
You are planning to adopt robots in your warehouse.
You've done your research. You've talked to suppliers and system integrators. You're still confused.
You have high expectations for automation to achieve "x" times of efficiency. Still, often you get frustrated when you try to find the right fit amongst too many choices.
A recent survey by Logistics Management shows that the top 3 factors motivating organizations to pursue robotics in warehouses and DCs are: increased throughput, labor shortage, and labor productivity.
Like AGVs and AMRs once disrupted the industry, a ground-breaking warehouse automation technology called ACR, short for "autonomous case-handling robot," addresses these challenges and is quickly gaining adopters worldwide.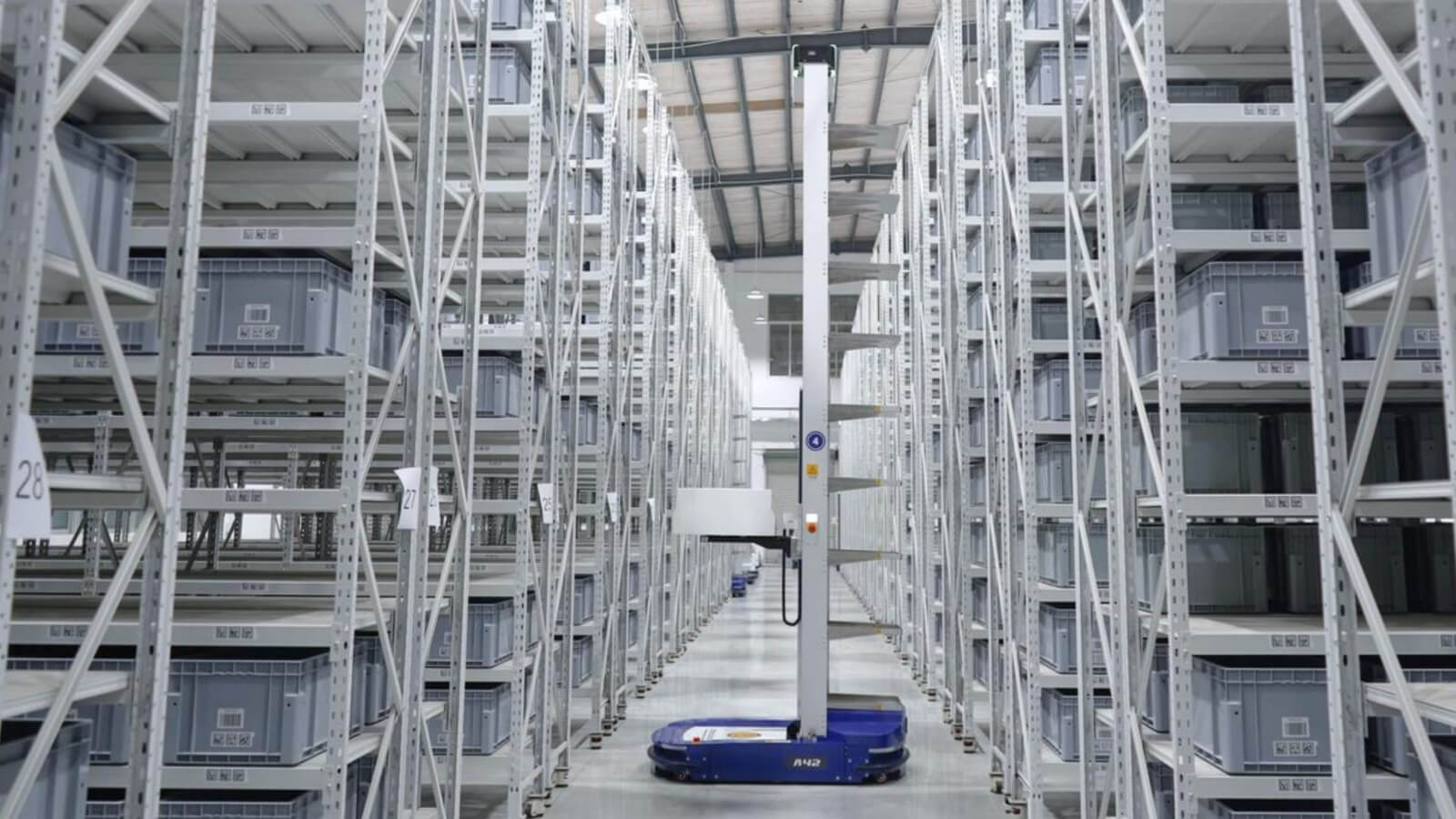 From startup to unicorn
Shenzhen-based HAI ROBOTICS is the pioneer and leader in ACR systems. Since the launch of the first commercial project in China in 2018, HAI ROBOTICS now has more than 500 projects globally, working with industry leaders in retail, e-commerce, apparel, 3PL, pharmaceutical, 3C manufacturing, and many other industries.
HAI ROBOTICS ranks among global unicorns according to this year's unicorn ranking list from the Hurun Research Institute. The company has established regional headquarters and offices in North America, Europe, Southeast Asia, Australia, Japan, Hong Kong, and Taiwan. With a team of 1,600 employees and more than half being R&D staff, the company's sales and service network cover more than 30 countries and regions.
At present, 30% of HAI ROBOTICS's businesses are from outside China. However, as it continues to expand globally, the company plans to increase that to 50% this year.
What are the challenges companies are eager to solve with automation?
Warehouse operators are facing two main challenges in particular. On the one hand, they are looking for more flexible, intelligent, scalable, and cost-efficient robotic warehouse systems that can smoothly integrate into their operations and increase efficiency. On the other hand, rising labor shortages are pushing companies to find alternatives to meet order fulfillment peaks due to the increasing demand for online shopping.
Never before has the competition for warehouse and fulfillment labor been so fierce, strongly driven by sustained growth in B2C channels. For instance, in the United States, employment levels across distribution centers are at all-time highs, and wages have risen to well above $18 an hour, yet attracting and retaining warehouse employees remains elusive. In the short term, strategies such as bonuses, accelerated pay raises, and tuition reimbursement are helping. But the long-term implications of a high reliance on labor are clear: automation in warehousing is no longer just nice to have but an imperative for sustainable growth.
ACR adoption in global markets (Booktopia - Australia)
Australia's largest online bookstore Booktopia deployed ACR technology to increase capacity and improve fulfillment and putaway rates at its national distribution center (DC) in Lidcombe, NSW.
For the past seven years, Booktopia has been exploring ways to add storage and packing capacity to its existing DC. While capacity was the key driving factor for the project, the efficiency improvements for picking and putaway also gave Booktopia further opportunities to improve the customer experience.
ACR technology allowed Booktopia to improve its putaway rates by an impressive 800 percent.
The robots use 3D visual recognition technology to identify goods without codes, resulting in faster inventory counts through shelf scanning. It supports multi-size cartons and tote picking and can be applied to multiple business needs. Furthermore, the robots use artificial intelligence technology to establish which SKUs are in demand and will re-organize the inventory accordingly, resulting in further efficiencies.
Wayne Baskin, CTO at Booktopia, said: "With smart warehouse solutions, the efficiencies we get from pick and putaway drive efficiencies in other areas of the business. For example, our dock is now much more efficient as we can put away so much faster so we can ingest stock more quickly."
Serving global customers
In 2022, HAI ROBOTICS made bold moves in global markets. Following the grand opening of its demo center in Fremont, Silicon Valley, the company presented its ACR solution - for the first time in Europe - at Log!Ville in Belgium in a joint effort with its global partner and renowned system integrator Savoye. Through the accurate identification of cases, ACR system solves the final puzzle piece of automated order fulfillment, helping customers increase the storage density by 80% - 400%, and helping workers improve the picking efficiency by 3-4 times.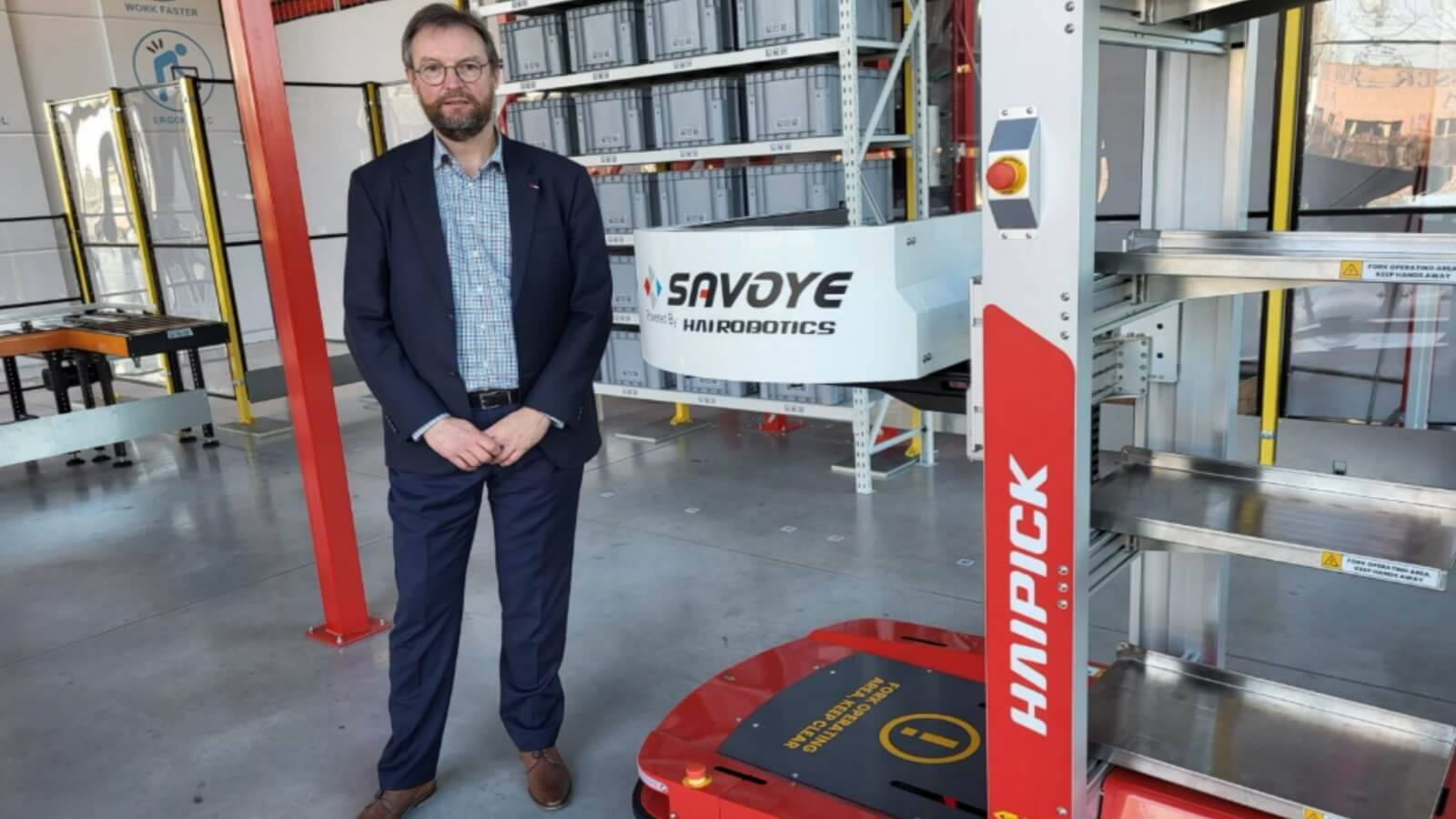 "Here, we can let the customers experience the products' innovations and industry application scenarios." Said Peter de Henau, Managing Director at Savoye Benelux.
HAI ROBOTICS provides a new innovative direction for the future development of smart warehouses. ACR systems combine autonomous case-handling robots (ACRs) that place or remove cases or trays in shelf racks up to 5 to 7 meters with Savoye's own systems, such as the X-PTS picking station and the WMS control software.
On March 1, HAI ROBOTICS launched its first demo center in Japan, making a milestone in the Asia Pacific market. Customers can simulate a specific environment and have a first-hand field operation experience by having a variety of ACRs running smoothly, suitable for different application scenarios.
The company has partnered with dozens of industry-leading system integrators, and robotics companies, such as MHS, BPS Global, Savoye, Invar, Pentamaster, Tompkins Robotics, Storage Solutions, and SVT Robotics to bring our technology to different parts of the world and empower more warehouses and factories.
Richie Chen, founder and CEO of HAI ROBOTICS said: "More companies now see the importance of warehousing as a key resource provider as supply chain management is taking center stage of modern logistics. HAI ROBOTICS hopes to explore the application of smart logistics in automobile and cold chain industries, and to provide standard samples of smart logistics systems."