Shenzhen, China – HAI ROBOTICS and MALU INNOVATION announced a strategic agreement that will provide more possibilities for warehouse automation solutions.
As a pioneer in autonomous case-handling robotic (ACR) system, HAI ROBOTICS strong R&D capabilities allowed the company to develop core elements and technologies such as robot body, bottom positioning algorithm, control system, robot scheduling, intelligent warehouse management system with global patent certifications.
In 2015 the company started the development of the HAIPICK system, which brought a revolutionary concept into the warehouse automation industry with "tote-to-person robot", "double-deep robot", and "carton-picking robot". Through advanced robotic technology and AI algorithms, HAI ROBOTICS provides efficient, intelligent, flexible, and customizable warehouse automation solutions, creating value for every warehouse and factory.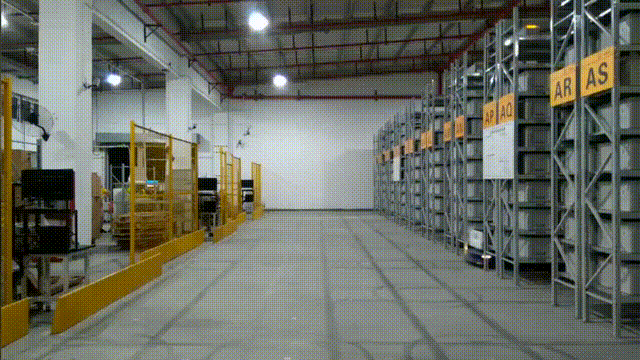 HAI ROBOTICS' HAIPICK A42 ACR at a Warehouse in Shanghai
MALU INNOVATION is the industry leader in large-scale robot scheduling. Since its establishment, the company focused on independent R&D, and has abundant technology store, especially on fundamental navigation technologies and core scheduling algorithms. At present, the company's AGV products have been widely used in many industries to help customers realize the transformation and upgrading of automation, digitization, and intelligence.
Chen Yuqi, CEO and founder of ROBOTICS, said "in warehouse logistics, it is important to integrate resources and cooperate with other players, this will allow us to provide customers with the best solution and create maximum value. This cooperation will optimize the advantages of both companies and actively explore more application scenarios and solutions, achieving a win-win result. Combining HAIPICK ACR system with AGV products solve customers' pain points and create greater value".
MALU INNOVATION CEO, Dr. Liu Zhe (left) and HAI ROBOTICS CEO, Chen Yuqi (right)
Dr. Liu Zhe, founder, and CEO of MALU INNOVATION believes that: "in the current warehouse logistics industry, there are many pain points when it comes to traditional warehouse operations. More and more enterprises are using AGV / AMR robot solutions to improve their working efficiency. As an expert and pioneer in the ACR system, HAI ROBOTICS can provide stable and reliable products that can be applied to many cases. Through cooperation, we can be more competitive by increasing our line of products and meet customer's needs.