HAI ROBOTICS Brings a Variety of Products to Taipei Logistics Show to Help Develop Green Warehousing
At the "Taiwan Logistics and IoT Exhibition 2022" held in Taipei from August 24-27, HAI ROBOTICS brought various innovations  to help develop green warehousing.
At the "Taiwan Logistics and IoT Exhibition 2022" held in Taipei from August 24-27, HAI ROBOTICS brought various innovations to the show. HAI ROBOTICS' Regional Director in Taiwan said: "through our "goods-to-person" smart warehousing solution, HAI ROBOTICS will not only help enterprises in Taiwan to achieve cost reduction and increase efficiency but also contribute to the sustainable development of the industry.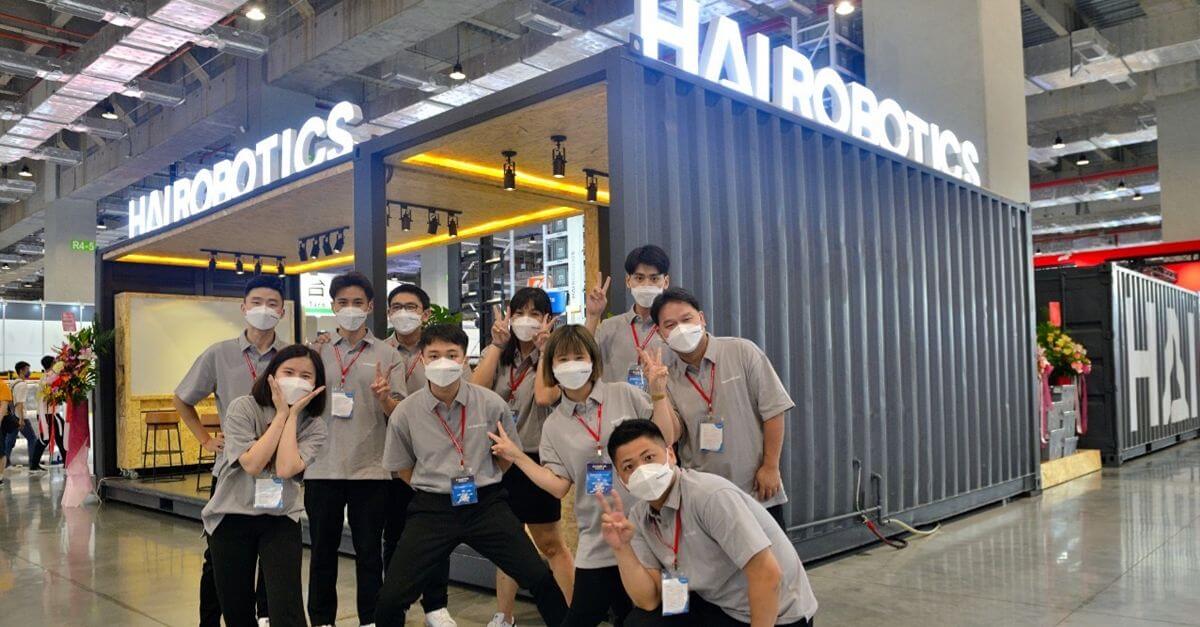 Founded in 2016, HAI ROBOTICS is the pioneer and leader of the Autonomous Case-handling Robot (ACR) systems. The company is committed to providing efficient, intelligent, flexible, and customized storage automation solutions through robotics and artificial intelligence algorithms, creating value for factories and logistics warehouses. With the company's ACR systems, a "goods-to-person solution" for smart warehousing, HAI ROBOTICS has helped users achieve 80%-400% improvement in warehouse storage density, more than 100% improvement in picking efficiency, and labor efficiency. Furthermore, by increasing workers' efficiency 3-4 times, costs are reduced.
At present, HAI ROBOTICS has implemented over 500 projects worldwide, covering many fields such as apparel, e-commerce, retail, and healthcare. In addition, the company has provided intelligent warehousing solutions for well-known global brands, including a Japanese Top 1 clothing enterprise, Anta, SF DHL, LF Logistics, and Philips. With its superior technology and good reputation, HAI ROBOTICS has a growing share in the global market, and it has become the pioneer and leader of the autonomous case-handling robot (ACR) industry.
Innovative products
HAI ROBOTICS new products were exhibited at Taipei Int'l Logisitcs Show, bringing a certain degree of convenience to Taiwanese enterprises.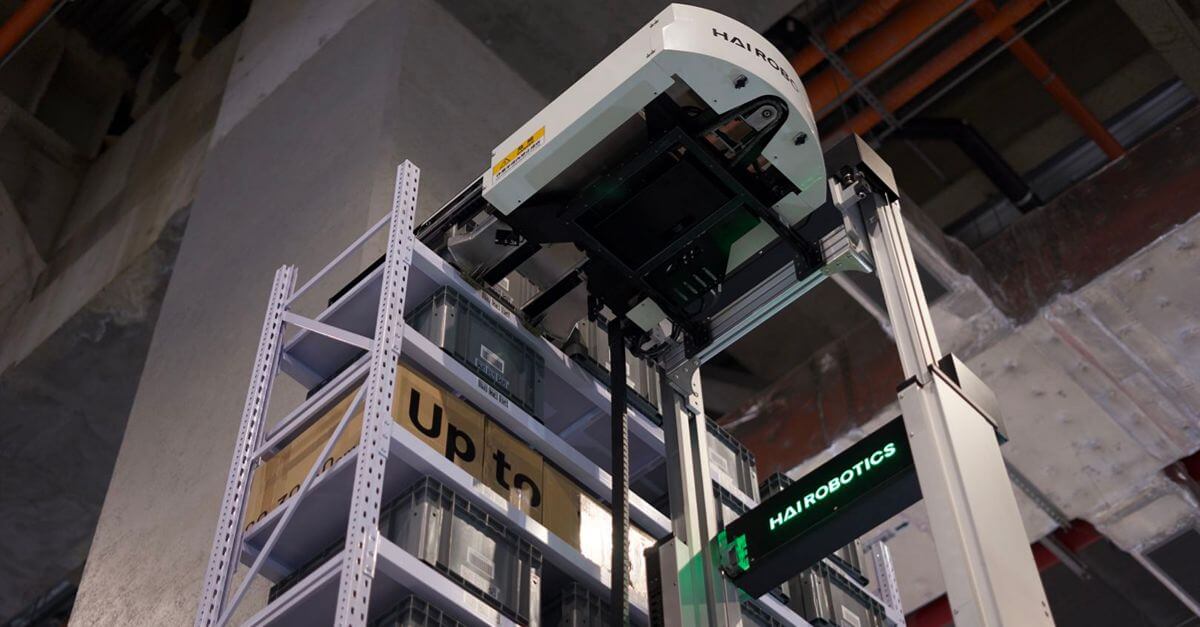 HAIPORT: this automatic loading and unloading machine can load and unload up to 8 cases at the same time. It only takes 3 seconds to load and 5 seconds to unload. Not only can it complete all the actions of picking, sorting, and intelligent handling necessary for the logistics warehouse, systematically improve the operation efficiency of the warehouse, but also realize the accuracy of sorting and storage as high as 99.99%.
A42T: comes with a telescopic lift that can extend and retract to pick up cases up to 10m high. It not only improves the warehouse's space utilization rate significantly but also the storage density.
A42-FW: by using the dynamically adjustable fork, it can support the sorting, picking, loading, and unloading of cases of different sizes and forms, enabling mixing operations in the warehouse.
A3: the robot adopts a lifting fork design, compatible with multiple storage materials, such as tires, trays, cases, and cartons, amongst others. The robot can be applied in different scenarios.
Solving "labor shortage"
HAI ROBOTICS' range of products and warehousing solutions will help promote the development of the manufacturing industry in Taiwan and will solve the problem of "labor shortage" currently faced by enterprises in Taiwan.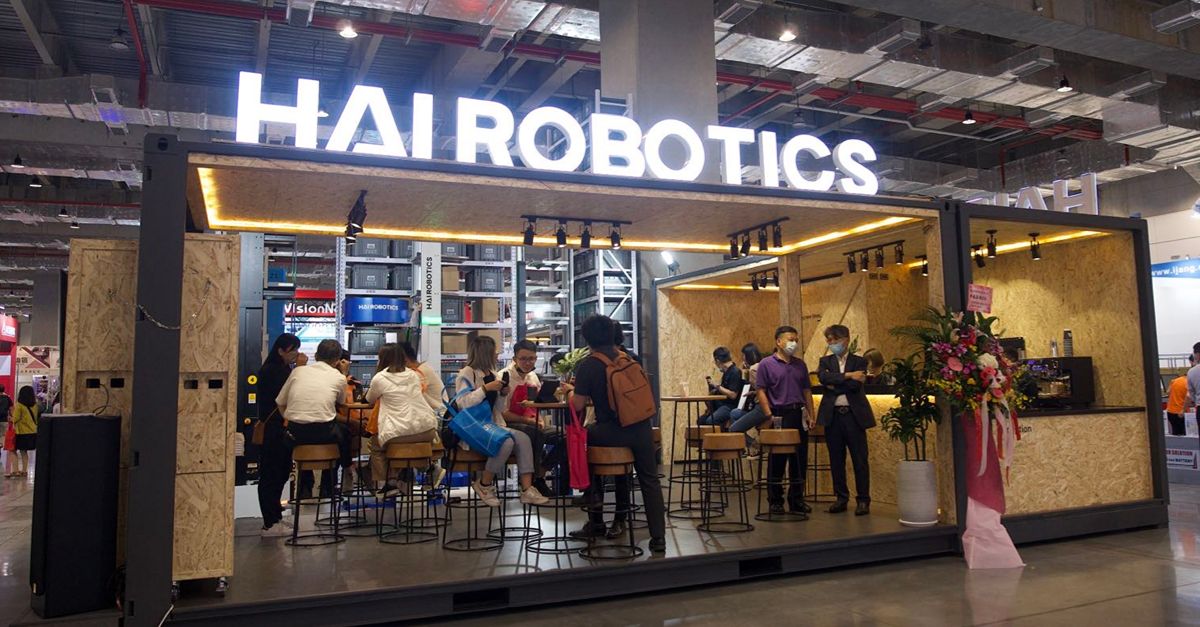 Earlier this year, "Business Today" published an article titled "three shortages in the manufacturing industry," which included interviews of people in the local industry. Some interviewees believe that Taiwan's manufacturing industry is currently facing three shortages: lack of land, lack of workers and lack of dormitories. Subsequently, in April 2022, the data of 1111 human resources bank, a Taiwan human resources institution, showed that at that time, the number of recruitment enterprises reached 46,000, and the number of jobs released was 673,000, a record high. However, due to the epidemic's impact and other factors, the willingness of employment groups, especially young people, to work has declined.
In this regard, Lukas Lai, Regional Director of HAI ROBOTICS Taiwan, believes that the severe attack of the epidemic will promote the emergence of decentralized manufacturing and new cooperation models. Introducing automation and re-planning new strategic procurement models will help enterprises overcome difficulties. He suggested that in order to reduce production costs and improve production efficiency, it is necessary to establish a regional supply chain strategy to avoid the risk of supply chain disruption by purchasing locally and establishing options and supply locations closer to backup suppliers.
The HAI ROBOTICS team is confident that its products will help enterprises in Taiwan. Lukas Lai said that due to the global pandemic and the tightening of the supply chain, enterprises' procurement, production, sales, and investment have been affected on several levels in recent years. The production capacity in Taiwan has been blocked due to a "lack of labor, materials, and electricity." In this context, finding optimal solutions through innovative models can make a difference for enterprise to stay competitive in the market. As an important part of warehousing, HAI ROBOTICS' solution will help local enterprises improve operational efficiency, reduce operating costs, and alleviate the "labor shortage" problem. The company's real-time management platform can realize a seamless connection between remote control and supply chain systems and generate reliable supply forecasts through data tracking and analysis, which can provide decision-making references for enterprise decision-makers.
It is worth mentioning that in addition to obtaining good comparative advantages through continuous scientific and technological innovation, HAI ROBOTICS also helps realize the medium and long-term vision of carbon neutrality through introducing green energy and establishing ESG sustainable framework. This will be particularly good for enterprises to realize sustainable development in Taiwan, where power is relatively scarce.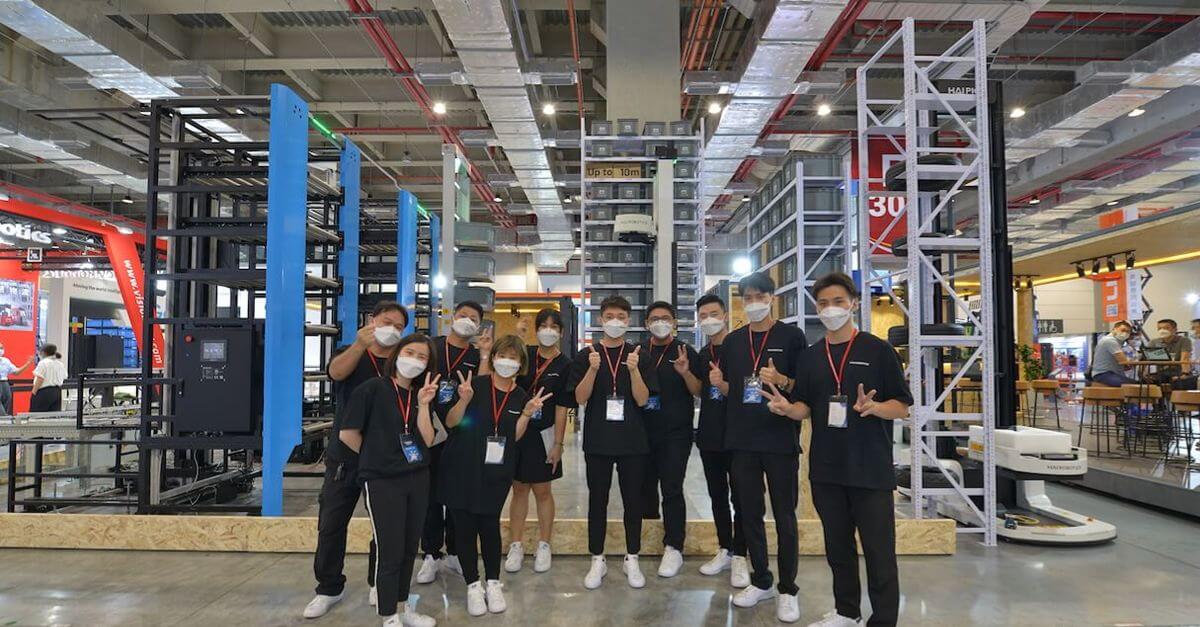 ABOUT HAI ROBOTICS
HAI ROBOTICS, the pioneer in Autonomous Case-handling Robot (ACR) systems, is committed to providing flexible, intelligent, and efficient warehouse automation solutions through robotics technology and AI algorithms. It aims to create value for every factory and logistics warehouse. The HAIPICK ACR system, independently developed in 2015, is the world's first of its kind. Founded in 2016 in Shenzhen, China, HAI ROBOTICS now has more than 500 projects globally and offices in the U.S., Europe, Japan, Southeast Asia, Australia, Hong Kong and Taiwan, serving customers from more than 30 countries and regions.