Hai Robotics Confirms First Major Hong Kong Exhibition Attendance at the Asian Logistics, Maritime and Aviation Conference
Hai Robotics ("Hai"), pioneer and leader in Autonomous Case-handling Robot (ACR) Systems, will be attending the Asian Logistics, Maritime and Aviation Conference (ALMAC) in Hong Kong, November 21-22, 2023. ALMAC is the leading supply chain management and logtech solutions exhibition in the region, bringing together stakeholders across logistics, supply chain management, maritime and air freight globally to delve into the latest industry trends and business opportunities. Attendees can find Hai at booth 3FG-E18 in the Hong Kong Trade and Exhibition Centre.

Nathan Zeng, CFA, Senior Director of Global Technology Services at Hai Robotics, will be participating in a panel discussion titled "Logtech Forum: Unleasing the Power of Smart Supply Chains." Zeng will be engaging alongside other industry experts and thought leaders to discuss revolutionary solutions and state-of-the-art technologies that are revolutionizing modern logistics and redefining supply chains. This session will be held on the first day of ALMAC (November 21) in Halls 3FG, starting at 16:40 HKT.
At its booth (3FG-E18), attendees will get to meet Hai's solutions experts and learn more about its latest innovations in warehouse automation, including the newly launched HaiPick A42T-E2 and the HaiPick System 3. The HaiPick A42T-E2—equipped with ChainPick technology—is the world's first telescopic Grapple Hook ACR enabling up to five-deep tote storage capacity. It can be integrated seamlessly within HaiPick System 3, which— alongside the fast-transit K50 autonomous mobile robots (AMR)—facilitates streamlined performance and higher warehouse productivity. Hai will also be sharing information on the Grappling Hook HaiPick A42-E6 ACR.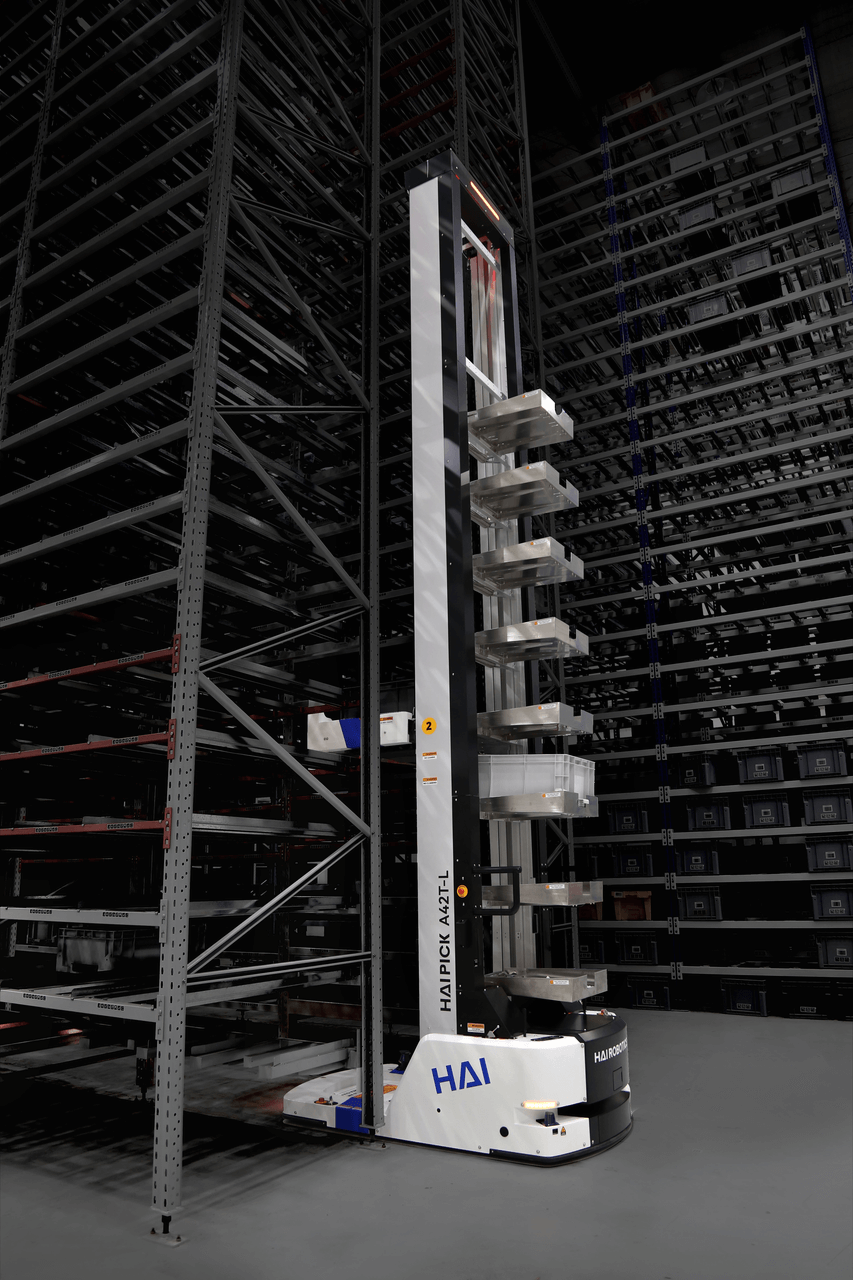 "The supply chain industry is undergoing significant transformation amid automation, digital technologies, real-time data etc. It is important for us at Hai Robotics to be actively involved in these conversations and understand how industry developments will specifically impact all our stakeholders," said Zeng. "ALMAC is known for gathering the top global thought leaders within the industry, hence we are excited to spread our insights with like-minded professionals in the industry. Additionally, Hong Kong's status as an international hub, ties with the GBA region and strong business environment are crucial in expanding our international efforts and bolstering our identity as a multinational firm. "
If interested in learning more, please contact us at info.sea@hairobotics.com.