12 Benefits of Warehouse Automation
Warehouse automation solution is an integral part of optimizing supply chains as it reduces time, effort, and errors caused by manual tasks. Today, our article will take a deep dive into the benefits of warehouse automation systems and explain why it is worthwhile.
As the wave of digitalization and automation sweeps across industries, the logistics industry is bearing the brunt of the pressure to transform. From the perspective of technological development level, larger scale, higher flexibility, higher level of automation, higher efficiency, and lower cost are undoubtedly the development trend. Therefore, more and more logistics companies are trying to find a way to break through the development of enterprise through automation, intelligence, and unmanned.
Today, our article will take a deep dive into warehouse automation and explain why it is worthwhile.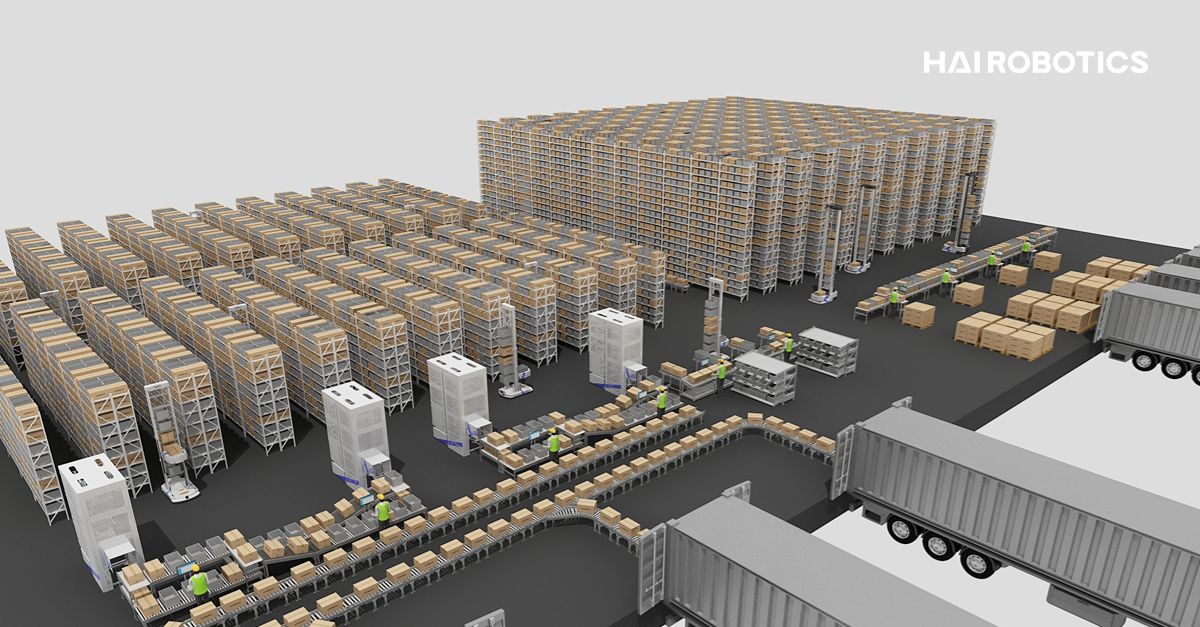 Key Benefits of Warehouse Automation
Warehouse automation is an integral part of optimizing supply chains as it reduces time, effort, and errors caused by manual tasks. Here are some of the advantages that warehouse automation can bring to your business.
Reduced Error Rate
It is a huge disaster for e-commerce companies that customers receive wrong orders, and customers' trust is often lost from this moment. Warehouse automation can help us avoid this problem by reducing the number of decisions warehouse employees need to make, eliminating pick and pack errors, and improving order accuracy.
While no system can be 100% accurate, automated systems can certainly improve human accuracy. When errors do occur, automated systems can quickly identify and correct them. After all, automated systems have near-perfect precision and accuracy in the field of picking operations.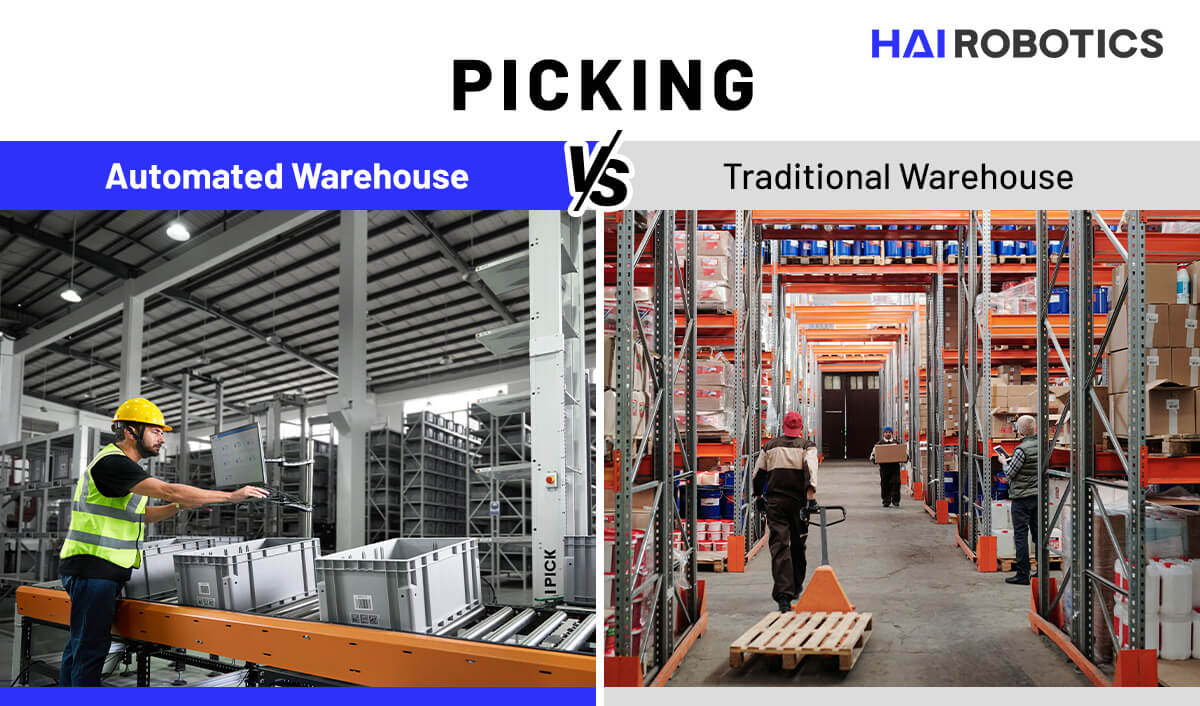 Improved Employee Efficiency
Automation does not mean that we need to replace workers with robots. The value of automation is to eliminate more mundane and repetitive tasks. Warehouse automation can improve employee satisfaction, help employees complete their work faster and better, and allow them to focus on value-added tasks. In short, warehouse automation streamlines processes in the supply chain and avoids unnecessary waste of resources.
Warehouse automation is also particularly helpful during fluctuating business demands and busy periods, such as holidays. On the one hand, automation can reduce staff turnover and recruitment costs, avoiding the need for temporary workers who must be trained and are sometimes difficult to recruit. On the other hand, when business is down, automated systems slow down and layoffs are unnecessary.
Increased Warehouse Productivity
The speed and accuracy of humans are nothing compared to robots. But at the same time, humans have a cognitive power that robots cannot replace. Together, they form an effective combination for warehouse automation.
Most warehouse tasks are often repetitive and time-consuming, while automation can help to decrease touch points and ineffective tasks throughout the warehouse.
Warehouse automation systems can identify the location of all items in a particular order almost instantly, and workers can spend less time moving goods and re-picking. Even more, warehouse automation can also speed up order fulfillment when adopting automated warehouse robots and conveyor workstations.
As the entire process is speeded up and simplified, the overall productivity of the warehouse will be greatly improved.
Reduced Processing Time
Another benefit of warehouse automation is to speed up the process and reduce handling time. Humans cannot match the accuracy and relentless pace of robots. Warehouse automation systems speed up the measurement process and accurately capture the dimensions, weight, and image of a package within seconds. It saves time when you need to measure thousands of parcels.
Meanwhile, automated warehouse workflows allow you to use specific triggers to perform a series of tasks without human intervention. This automation makes it a valuable and necessary investment for warehouses.
Maximized Space Utilization
Smart warehouse solutions can maximize warehouse storage space. One of the key ways automated warehouses accomplish this is by making the aisles narrower. Because machines do not require as much space as humans to operate, automated warehouses do not require additional aisle spacing to meet safety standards, which can further improve warehouse storage utilization.
At the same time, if an automated three-dimensional warehouse is used as a solution, its high-rise shelves can make reasonable use of space and increase the storage capacity of goods per unit area. Under the same area, the storage capacity of building an automated three-dimensional warehouse is several times or even ten times that of building an ordinary warehouse. In this way, under the same storage capacity, the automated three-dimensional warehouse can save a lot of land.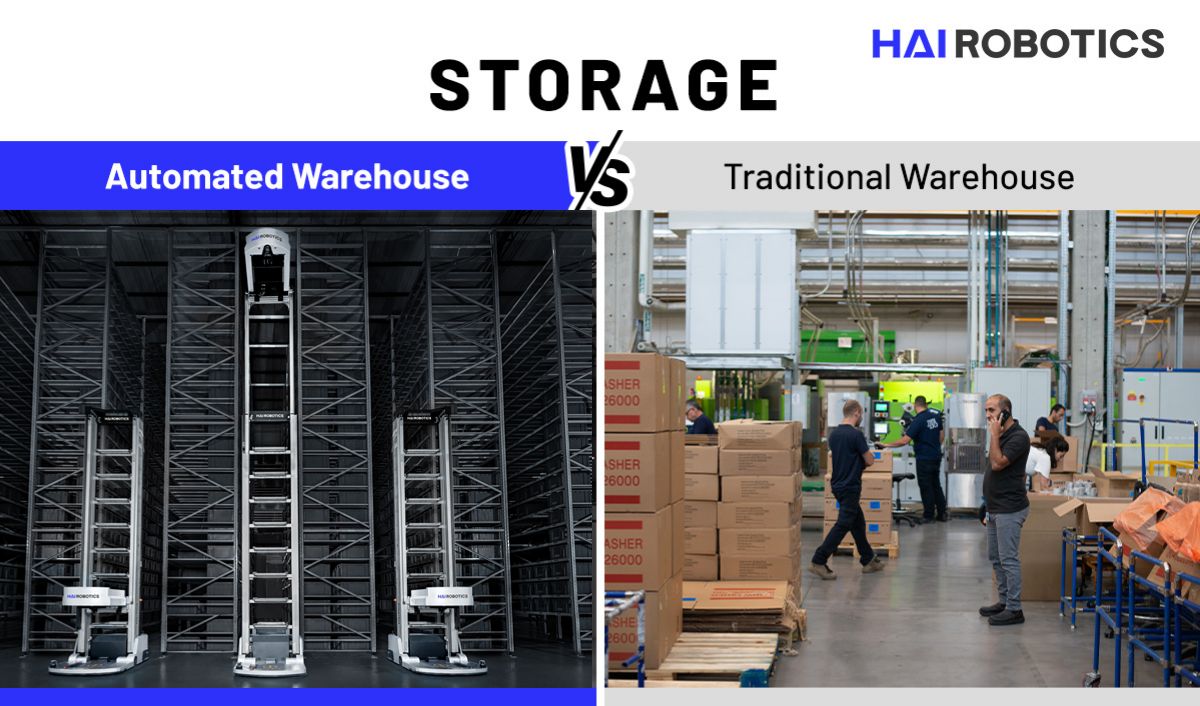 Safe and Reliable Operation
In traditional warehouses, there are a large number and variety of commodities stored, as well as various safety hazards, such as handling heavy pallets and high racks, operating in a high-traffic environment, and sometimes involving toxic products such as chemicals. Robotic picking systems avoid these problems.
First, many warehouse automation systems bring products to workers instead of workers picking them up. As a result, there is less traffic of people and equipment throughout the facility, which improves the overall safety of the warehouse.
At the same time, some automated warehouses have good sealing properties, which provide good conditions for regulating the temperature in the warehouse and improving the storage and maintenance of goods. The automated warehouse will also be equipped with alarm devices and drainage systems, which can prevent and extinguish warehouse fires in time.
Improved Inventory Management
Unpredictable markets, high customer expectations for faster shipping, and unstable supply chains are some of the challenges your business faces. Balancing supply and demand has become so complex that it can no longer be managed manually at costly risk.
You need an automation solution! The benefits of automation are numerous, especially in optimizing inventory management, preventing backlogs and shortages of goods, adapting to market fluctuations, and enabling demand forecasting and just-in-time production.
AI automation can track information on specific inventory locations. The data is available on demand, making it both accurate and easy to analyze for intelligence. It can be used to transmit large amounts of relevant information to communicate with managers faster and more accurately, helping them make better and more informed decisions.
Reduced Operational Costs
It is true that investing in warehouse automation is expensive, complex, and potentially risky. But have you evaluated the costs of an inefficient warehouse? Initially, it's zero, but in the long run, the hidden costs of out-of-stock, low service levels, and unsatisfactory customer experiences can be fatal to your business.
There is no doubt that warehouse automation projects are expensive, but they usually pay off quickly. The reason for the impressively quick ROI is that warehouse automation offers multiple new points of savings. For example, reducing staff administration and training costs, optimizing product handling and storage costs, minimizing inventory errors, and eliminating the risk of mishandling and product loss.
Strengthen Customer Satisfaction
In an increasingly competitive industry, how to satisfy customers' purchasing experience has become an important lever of differentiation. Companies must be more proactive and deliver goods in less time than customers imagine.
With an automated warehouse, the time for order preparation and shipping is reduced, and the risk of error is almost zero. If a customer is not satisfied with an item, the return management process is also automated.
This is an important loyalty lever, as we know that customers who have a good return experience typically buy back from the same supplier. This also boosts our business accumulation. In fact, one of the main reasons why large retailers and logistics companies invest in the development of fully automated warehouse systems is to improve operational efficiency and better meet growing customer demands.
Long-term Sustainability
Sustainability is on the agenda of almost all businesses, and retail and logistics are no exception. In fact, while the cost advantages are fairly obvious, the long-term sustainability of warehouse automation is also a big plus point as a solution to many long-term problems, including efficiency, operating costs, and improved service.
For example, advanced automation systems ensure reduced and efficient use of energy, resulting in lower energy consumption and a smaller carbon footprint, as well as reduced operating costs. At the same time, by improving accuracy, the chance of damage is greatly reduced, which helps reduce the amount of waste each warehouse must manage.
Fast Scale-up
When consumer demand changes, so do the entire warehouse operation, that is, warehouse companies need to handle more goods at a faster speed. Many companies choose to expand their existing warehouse space and establish multiple distribution centers to increase coverage, but this requires a significant investment of time and expense.
One of the great benefits of warehouse automation solutions is that you can easily scale up and down and quickly respond to changes in consumer demand. Users can re-use existing racks and totes if they fit handling specs. Automated systems can also be easily deployed in a small part of the warehouse and scaled up to a larger installation as your business grows.
Meanwhile, retailers don't need to be busy doubling their headcount or dealing with temporary workers during the holidays. Instead, employees can focus on more customer-focused activities.
Higher Resilience
Highly automated warehouses are more resilient to unexpected changes. For example, during the COVID-19 pandemic, there was a prolonged surge in demand for consumer goods and many warehouses have struggled to keep up with the dramatic growth in online shopping; new safety and sanitation measures have also hit warehouses that rely exclusively on human operations. And robotics and other emerging technologies can help make supply chains more agile and resilient by improving the accuracy and timeliness of product information.
Nowadays, more leading retailers are committed to making warehouses responsive, resilient, and reliable to adapt to the growing e-commerce market and to learn from the lessons of global pandemics.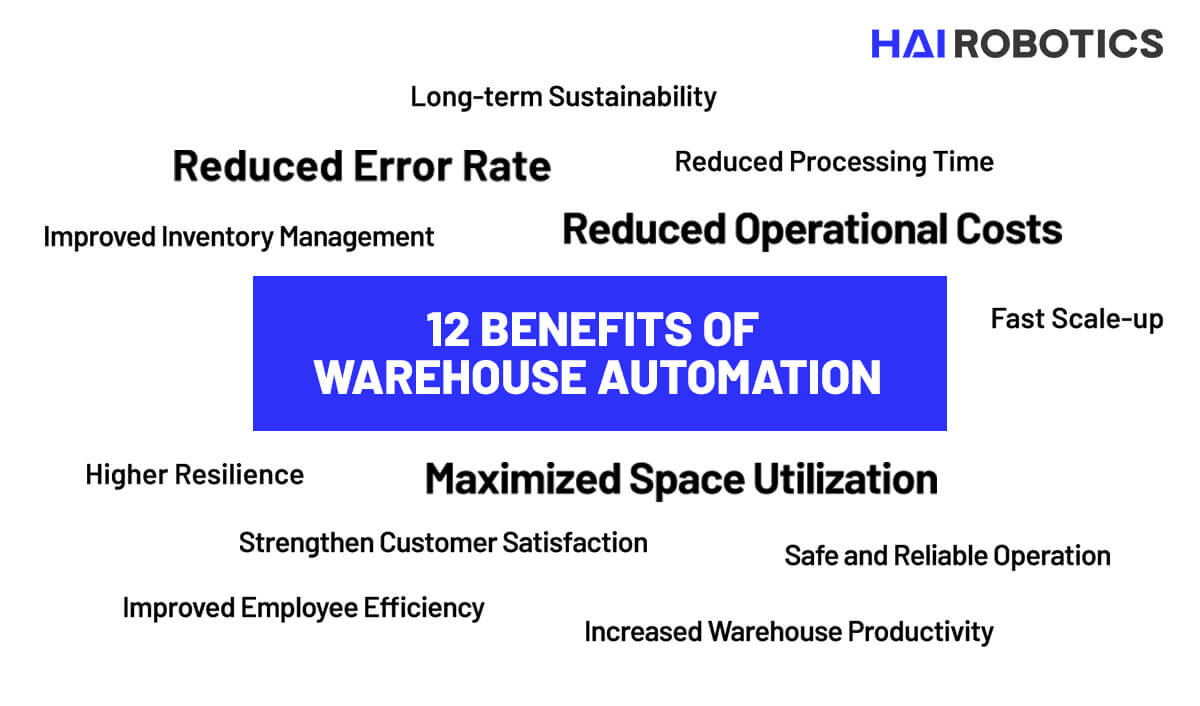 For more information on warehouse automation and how to upgrade your warehouse, please feel free to contact Hai Robotics.