The HAIQ Software Platform is a warehouse management system developed by HAI ROBOTICS based on warehouse automation & robotics. The system introduces the concept of "workstations" and applies "goods-to-person" picking technology. Based on intelligent AI algorithms for real-time scheduling and optimal resource allocation of multiple types of equipment, HAIQ is able to complete inbound, outbound, inventory management, and housekeeping operations.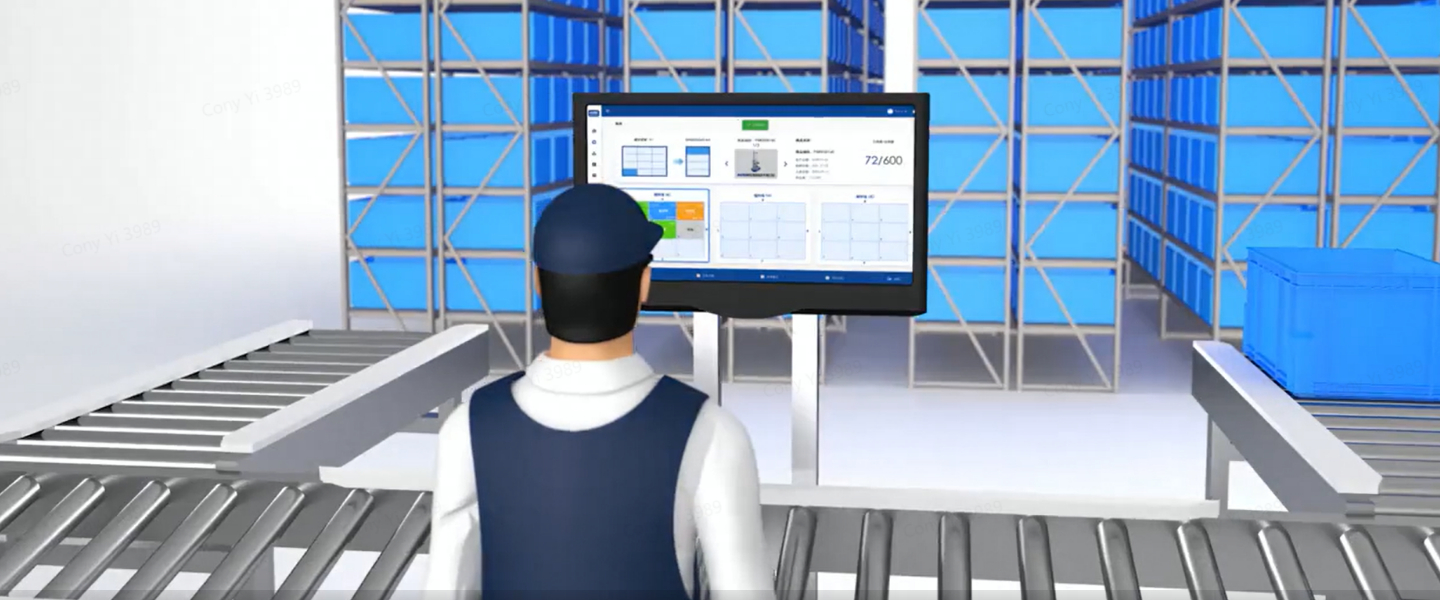 Industry Leading R&D
Seamlessly integrating cutting-edge warehousing robotic and automation technologies
Flexible Business Configuration
Meet the specific demands of the entire warehouse process

Flexible Automation Scheduling
Support quick integration of multi-type equipment and coordination

Service Oriented Architecture
Highly modular to adapt to customer business

Intelligent Resource Orchestration
Optimize warehouse efficiency and space utilization

Continuous Algorithmic Optimization
Utilize AI algorithms to achieve operational optimization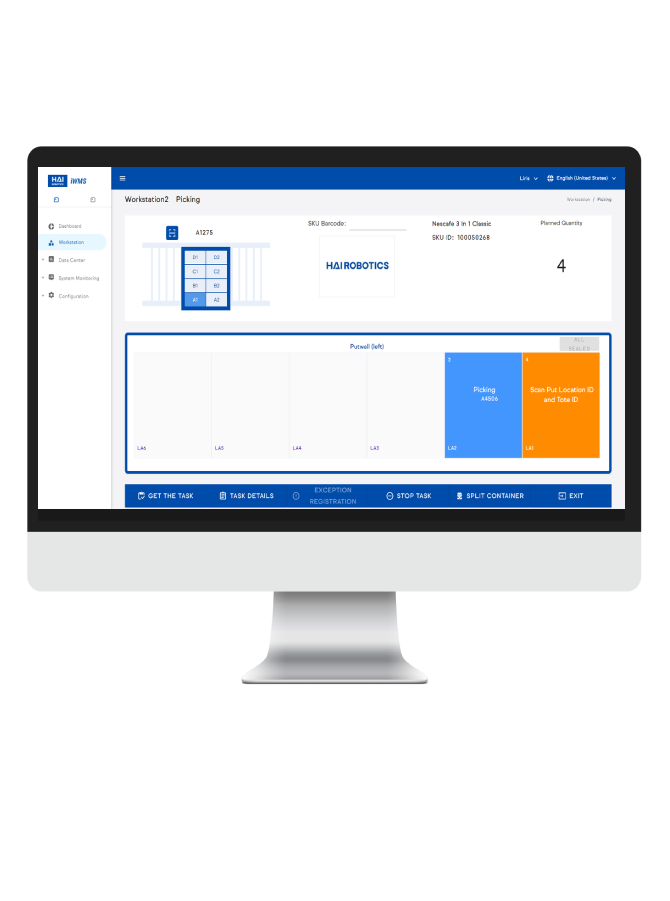 IWMS: Intelligent warehouse management system
Acting as the HAIQ system's "business conductor", IWMS is in charge of integrating with the customer's management system, offering a variety of functionalities including outbound, inbound, stocktake, and housekeeping through an interactive interface.
IWMS supports the configuration of various business rules such as barcode analysis, task filtering, putaway strategy, and priority adjustment for container movement tasks.
Also, it can be customized according to industry-specific requirements to meet a wide range of customer demands.
* Putaway strategy:
By product: Supports the shipper, commodity type, batch configuration
By case: Supports totes configuration based on rack and warehouse area
* Outbound strategy:
Support the least totes, the shortest distance, priority totes, and other hit strategy
* Stock-taking strategy:
By tote change, discrepancy, rack, and SKU
* Inventory reorganization strategy:
By container volume proportion, empty compartment proportion, case quantity, SKU, etc.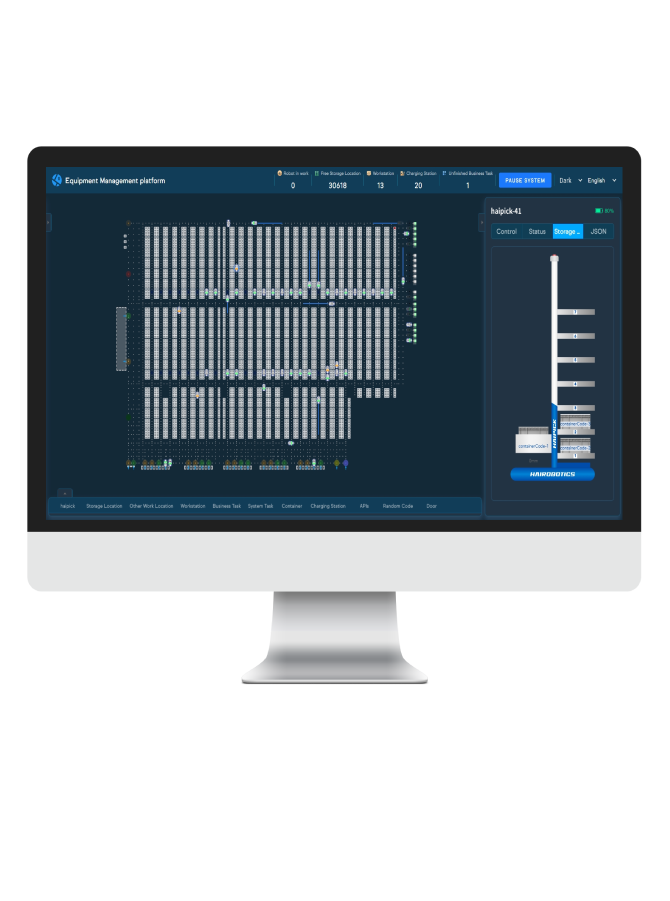 ESS: Equipment Schedule System
As the "hands and feet" of the HAIQ system, ESS receives task instructions from the upstream system and dispatches a variety of resources in the factory or warehouse (such as HAIPICK robots, AGV/AMR, conveyor lines, lifts, etc.) to carry out tasks effectively and intelligently, optimizing overall warehouse operation capacity.
* Quickly integrate third-party equipment:
Integrate and control multi-type automation equipment, such as picking robots, conveyors, PTL, robotic arms, etc.
* Supports mixing of multi-type devices:
Control different types of devices and models(AGV and AMR) at the same warehouse.
* Enabling equipment performed in parallel:
Support mixing multi-type equipment cooperation, split tasks and do not need to trigger serial, such as scheduling ACR and KIVA. Also, ESS can change the priority task and dispatch robots synchronously.
* Supports 600+ equipment operation:
By optimizing system performance and scheduling algorithm, the function of sub-area storage and scheduling equipment is added.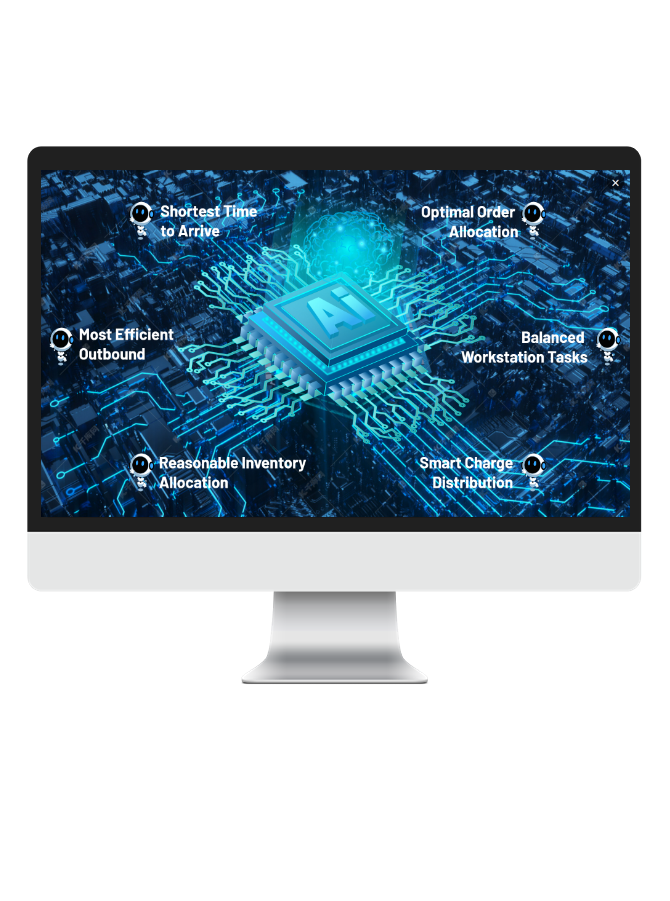 AI AIgorithm Platform
As the intelligent brain of the HAIQ system, the AI Algorithm Platform is responsible for the analysis, computation and decision-making of various systematic scenarios. Intelligent analysis, high-efficiency computing and smart decision-making remarkably improve the operating efficiency of the system to the greatest extent.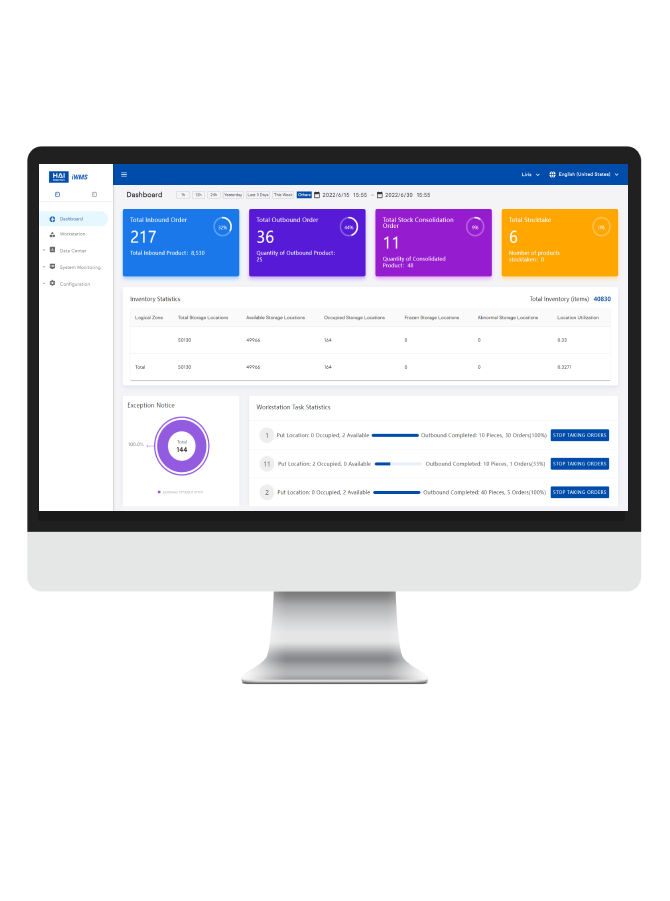 Data Platform
The HAIQ data center centralizes the warehouse, robot, equipment, personnel, and commodity data, and conducts real-time statistical analysis. It helps managers to fully understand the overall status of warehouse business in real time, and provides data support for business empowerment and rapid decision-making.
Household Appliance Factory
Apparel Warehouse
Daily Use Cosmetics Warehouse