Retail Logistics Solutions
As market instability factors continue to increase, competition in the retail industry is intensifying. The industry faces various challenges, including rising warehouse logistics management costs, labor shortages, and unpredictable shifts in consumer demand. Consequently, the retail sector is now focusing on developing flexible supply chains that can better adapt to the changing market environment.
To address these efficiency challenges, Hai Robotics offers intelligent warehousing and retail logistics management solutions. With our innovative solutions, the retail industry can optimize their logistics operations and achieve greater efficiency in a dynamic market landscape.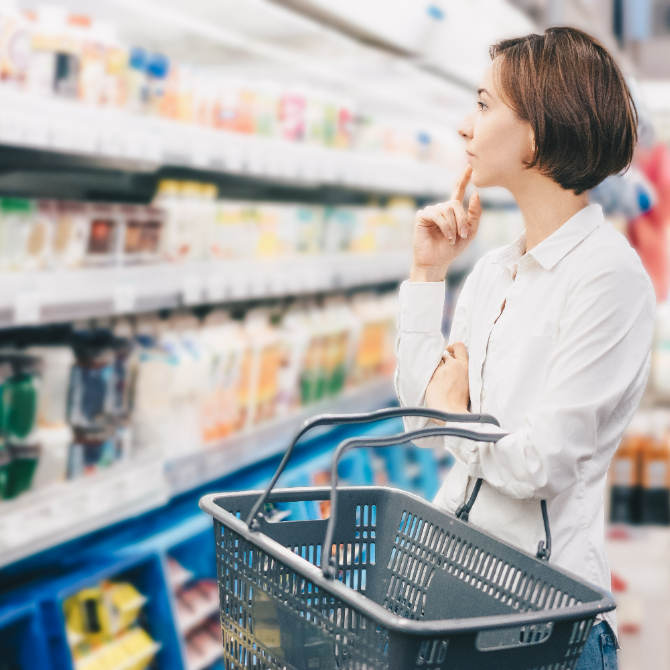 Retail Logistics Management Solution: Key Highlights

80%-400%
Increases storage density by

3-4 Times
Increases picking efficiency by

3 Years
ROI within 3 years
Retail Logistics Management Solutions of Hai Robotics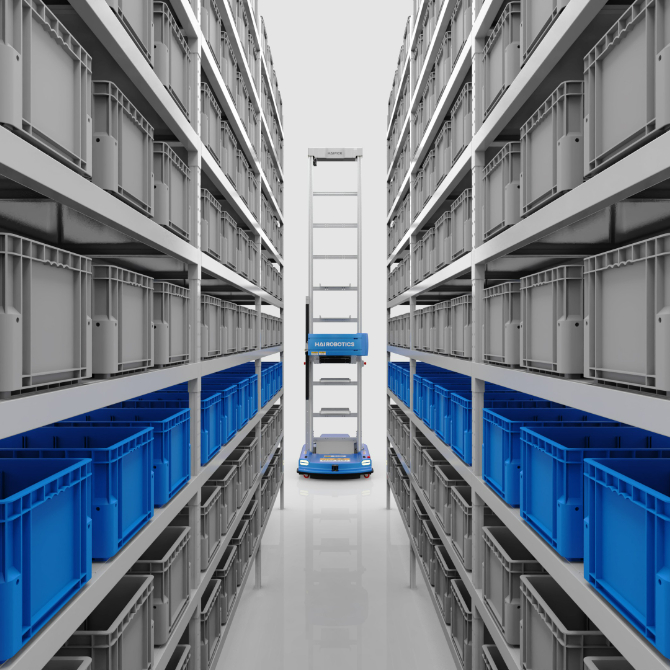 Reduce Work Difficulty
Adopting the goods to person robots can significantly reduce work difficulty. This innovative approach minimizes walking distance and lowers labor intensity, making operations easier and faster. By bringing goods directly to the worker, rather than having them search for and retrieve items manually, "goods to person" mode streamlines processes and boosts productivity.
Improve Picking Efficiency
HaiPick solution significantly improves picking efficiency, delivering three to four times the output of traditional manual picking methods. By optimizing the picking process and reducing the reliance on manual labor, this innovative solution greatly enhances efficiency while also reducing labor costs.
Increase Storage Density
The traditional operation mode often suffers from low storage density, which can limit operational efficiency. With HaiPick solution, however, businesses can achieve a significant increase in storage density. Our innovative solution can cover a space ranging from 0.19m to 10m, enabling an 80% to 400% increase in storage density. This improvement allows for better use of available space and helps businesses optimize their storage and picking operations.
Efficient Goods Management
Efficient goods management is essential for businesses to thrive. HaiQ system provides accurate management of goods and inventory, allowing for real-time monitoring of the entire supply chain. With this innovative solution, businesses can optimize their inventory management, reduce the risk of errors, and streamline their operations.
Short Investment Return Cycles
Short investment return cycles are a critical consideration for businesses when evaluating new solutions. With HaiPick, businesses can expect a cost-effective solution with a return on investment (ROI) within just three years. This rapid ROI enables customers to achieve profitability quickly and maximize their returns over time.
Large Online Retailer
Cross-border E-commerce Warehouse
1,500
cases/hour system picking efficiency
The company mainly engages in cross-border e-commerce. After a successful first project using the HaiPick system, the company decided to implement the solution to power their first semi-automated warehouse in Lutterworth, UK. The equipment included CE-certified HaiPick robots and conveyors.

Download