Electronics
With the improvement of consumption (personalization & customization), the production mode is becoming small batches with multiple varieties, making the production line more flexible.
It brings higher requirements to the supply chain: fine management, speed of response, flexibility, and efficiency.
Industry competition is intensifying, industry cost is equal to the lifeline of the enterprise. Reducing production costs is increasingly necessary to improve efficiency.
Labor dividends are disappearing and labor costs are increasing.
Upgrading manufacturing & logistics: the company develops in the direction of lean digital and intelligent management and automatic high-pressure operation, realizing the historical leap from big to strong;
HAI ROBOTICS presents intelligent warehousing solutions, helping the Electronics industry meet the efficiency challenges of warehousing and logistics management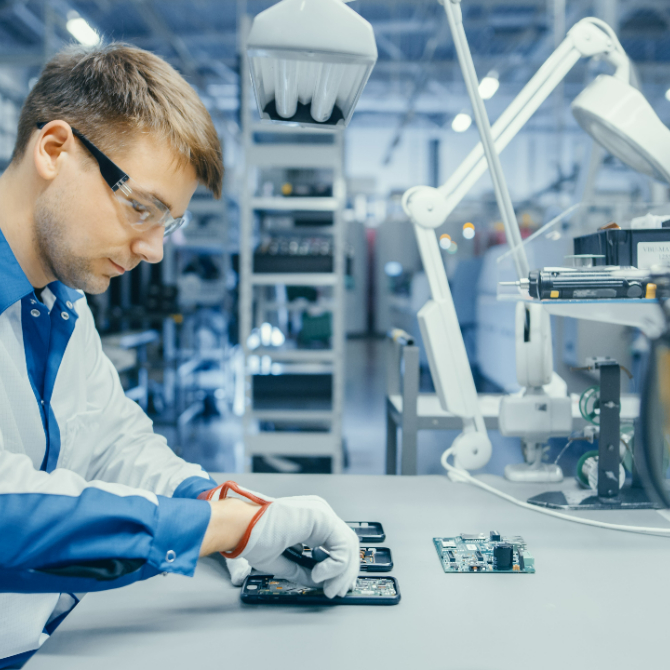 Highlights

Automatized storage system for multi dimension case & material

Realize visualization & digitization of the warehousing operation

Intelligent scheduling with AI system, continuous empowerment of dynamic storage location
Our values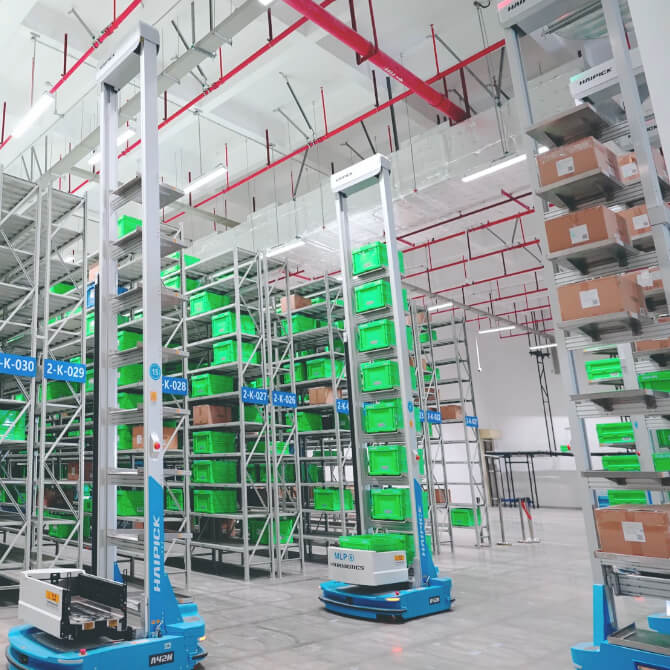 Intelligent material handling, increases efficiency by 3~4 times
Covering vertical space from 0.25~10m, increases the use rate by 80%~400%
Integrate a variety of automation equipment to provide automation for the whole process
HAIQ intelligent platform monitors the health of equipment to ensure stable operation of the system solution according to the warehouse environment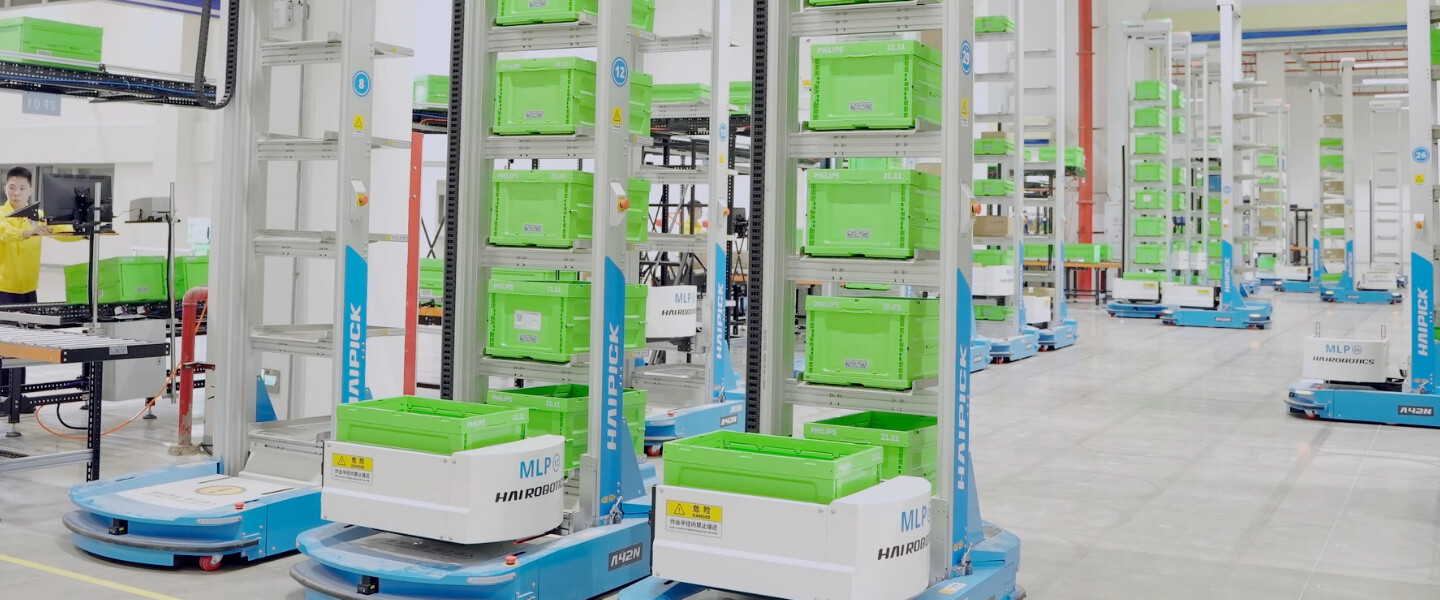 Philips Zhuhai
Smart Household Appliance Factory
8 cases
Storage Density Per Square Meter
130 cases
Outbound/Inbound Efficiency Per Hour
"In the future, we will carry out more in-depth cooperation with HAI ROBOTICS to build a benchmark for smart factories and enable intelligent manufacturing."
--Senior Manager of Philips Supply Chain in Zhuhai

Download