Sinocare and Hai Robotics Join Forces to Facilitate the Intelligent Upgrade of Healthcare Logistics
Sinocare joined forces with HAI ROBOTICS to introduce a complete set of ACR systems in their warehouse. The cooperation promoted deeper integration of in-plant logistics in the healthcare industry.
With the booming of bio-medicine and the Healthcare industry, traditional storage and distribution methods no longer meet the basic requirements of industry logistics.
Sinocare, Asia's largest blood glucose meters maker, recently joined forces with HAI ROBOTICS to introduce a complete set of ACR systems in their warehouse in Changsha, China.
The cooperation promoted deeper integration and development of in-plant logistics in the healthcare industry, delivering higher efficiency and fewer labor costs through ACR systems and whole-process digitalized management.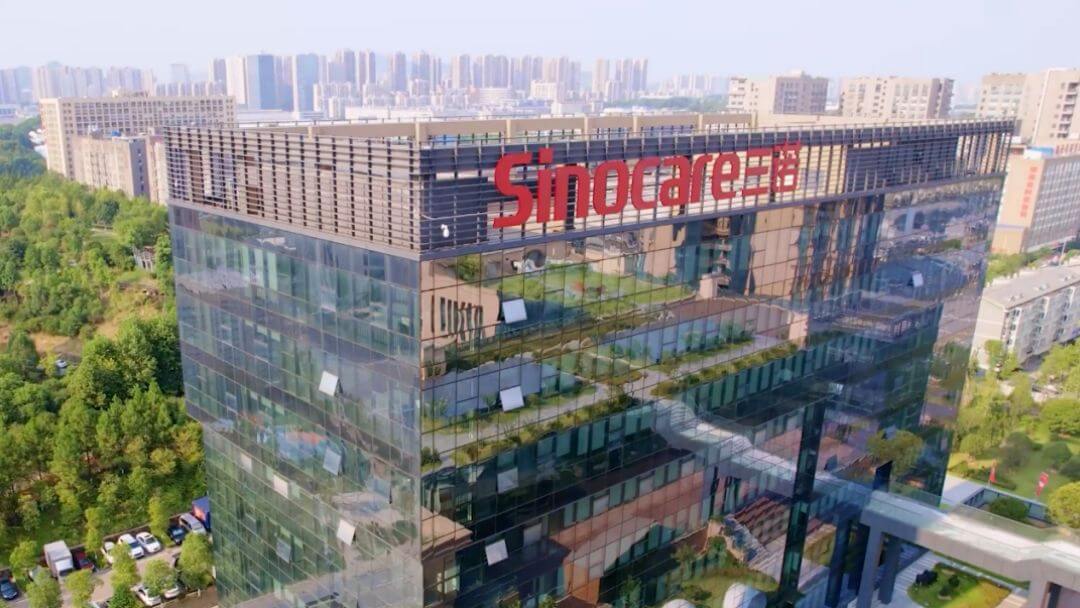 Unlocking the potential in healthcare warehousing
With China's rapid economic development, people's pursuit of high-quality, healthy life is gradually increasing, and the health industry's connotation is increasingly enriched.
In today's technology-driven economic growth, the health industry is ushering in a wave of digitalization and intelligence. A new health industry development pushed forward by intelligent manufacturing, and digital transformation of the supply chain has become an effective way for enterprises to innovate and transform for upgrading.
Founded in 2002, Sinocare is a leading high-tech enterprise committed to using biosensor technology to produce and sell products for rapid detection of diabetes and other chronic diseases. As the largest manufacturer of blood glucose meters and test strips, Sinocare has taken over 50% of China's retail market of blood glucose meters.
Together with HAI ROBOTICS, the pioneer in Autonomous Case-handling Robot (ACR) Systems, Sinocare aims to build an intelligent warehousing system for semi-finished products to Unlock the potential in healthcare warehousing.
ACR systems as a stimulator to improve operational efficiency
The launch of the ACR systems means more efficient management of warehousing materials, and easy and accurate warehousing and distribution, contributing to intelligent different scenarios in in-plant logistics.
To meet the demand for a flexible production line, HAI ROBOTICS' custom-made ACR solution for semi-finished products is fully integrated with Sinocare's MES system for whole-process digitalized management in its inbound, outbound, and inventory warehousing and handling of products, as a significant move in real-time collaboration between intelligent warehousing and intelligent manufacturing.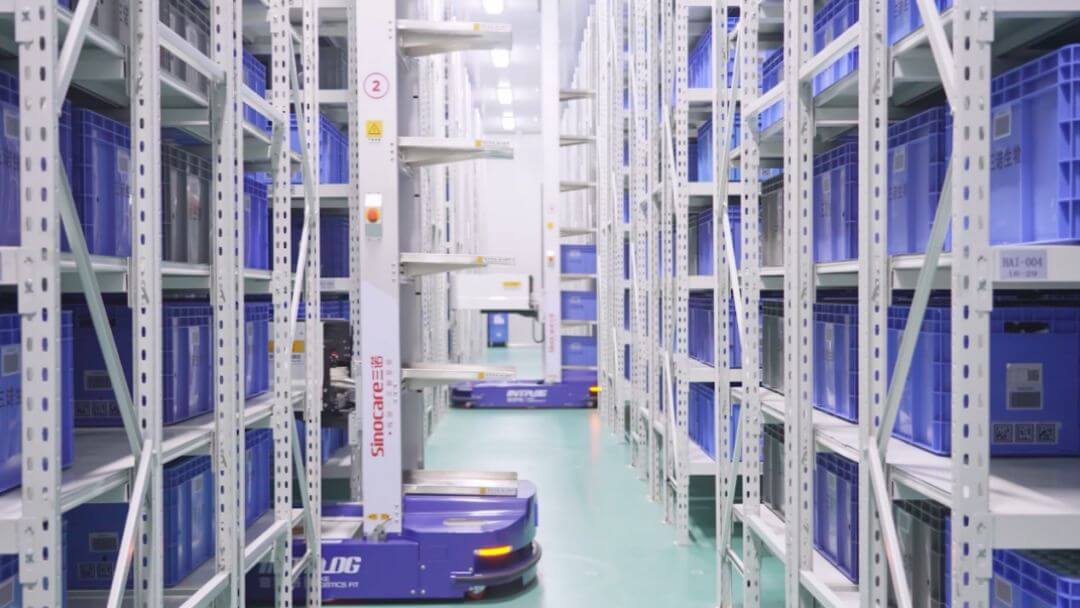 ACR systems improving storage density
Sinocare Changsha warehouse covers an area of 1,000 sqm for semi-finished products. Through custom-made double-deep high-density storage shelves, 12,000 storage locations were achieved at the height of 4.4m in 9 levels, and the storage capacity has increased from 7,500 cartons to approximately 12,000 cartons. Furthermore, with the space utilization rate greatly improved, the average storage capacity has reached 13 cartons per square meter.
ACR intelligent picking liberates manpower
Traditional warehousing management relies on manual labor, which has become an obvious disadvantage with the continuous improvement of production capacity. Delayed updating and maintenance of expired storage and failure in timely replenishing spare parts with low inventory have been major problems.
Currently, in Sinocare Changsha, with the per capita efficiency of the upgraded semi-finished product warehousing increased to 200%, whole-process automatic storage and handling of cartons have been realized. In the stage of inbound warehousing, a robotic arm grabs the loaded cartons. It drops them on the conveyor belt, and the case-handling robot automatically transports them to a designated space. In the stage of outbound warehousing, the robot transports the cartons to a temporary storage shelf, where the AGVs transport them to the production line.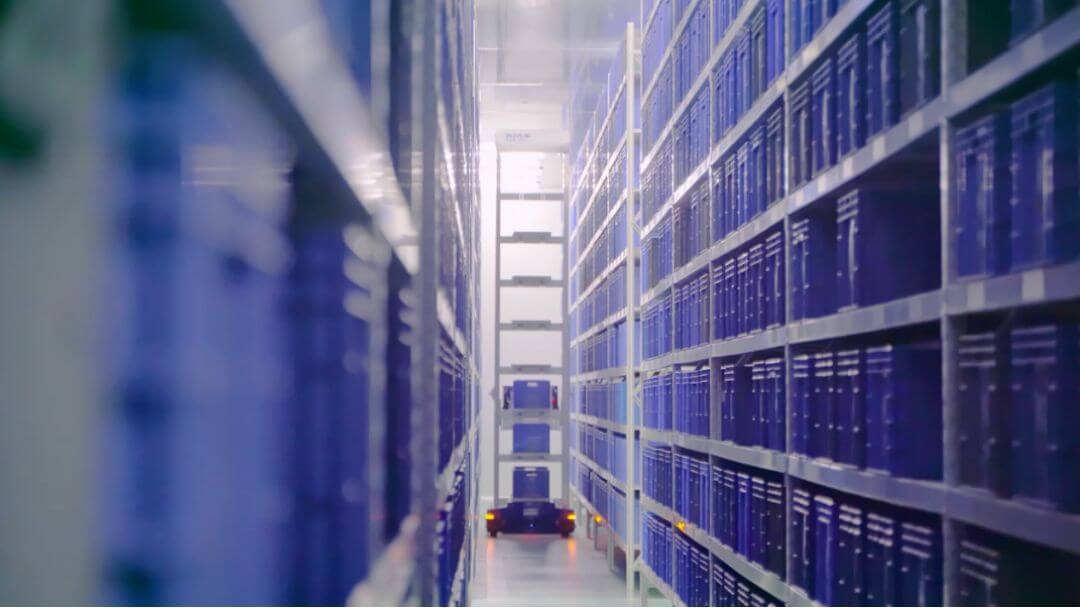 In-depth integration and development of smart supply chains and healthy manufacturing of medicines and medical equipment is an inevitable trend in the future of the healthcare industry.
HAI ROBOTICS mature experience of over 500 successful projects worldwide will bring more changes in intelligent warehousing and logistics in the health industry.