Avenue Shops to Amplify Their Operations with Hai Robotics
Avenue Shops will be automating their warehouse and distribution facility located in Lindon, Utah with Hai Robotics in 2023. The automated order-fulfillment and tote handling solution is situated to ease hiring challenges, increase storage capacity by 4x – avoiding costs of a relocation, and increasing workflow speed and efficiencies.
Avenue Shops is a full-service apparel sourcing, storage, and distribution facility that supports thousands of women's fashion boutiques around North America – many are e-commerce-based businesses. They deliver a simplified approach to on-line retail with many resources while managing inventory levels and full-service order fulfillment, making them a key partner in helping small businesses thrive in the digital market.
To successfully support the needs of a growing number of shops while keeping consumer costs down, Avenue Shops looked for facility automation with high standards.
"We selected Hai for a number of reasons," Adam Womble, Co-Founder of Avenue Shops stated, "They have great support staff dedicated to creating the right solution for us. We like the way Hai's system works over the other robotics solutions we were considering. First, Hai's storage system doesn't bury our inventory. Second, Hai's design allows us to increase the amount of storage available to us incrementally."
Womble discussed the need to improve the use of storage space to avoid a relocation, resolving pain from a labor shortage, and improving workflow efficiency. As they get ready for implementation, he states that he is excited to track inventory with high accuracy within the new system, having the ability to increase fulfillment rates with less dependency on facility pickers, and all the benefits of storing inventory vertically. The system deployed for Avenue Shops will store product at a height of 28 feet.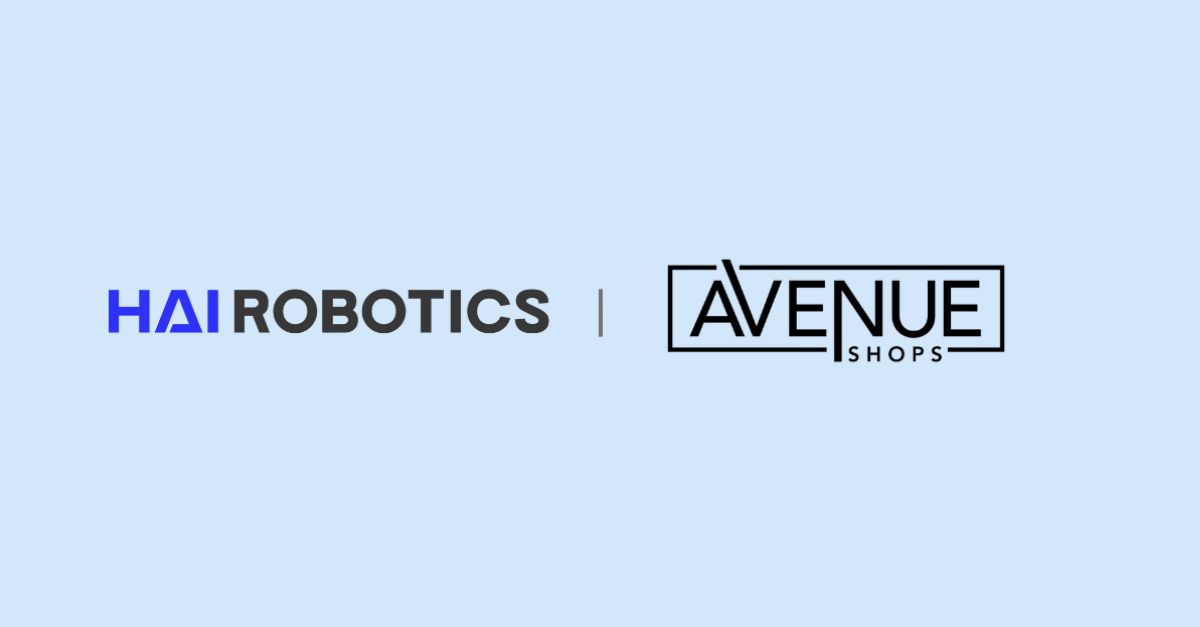 Expanding Workforce Capacity and Productivity
"Hiring has been a non-stop battle since we started to grow." Womble said, "The market in our area is very competitive. Hai gives us a way to counter the issue of labor shortages and the constant hiring battle by reducing our dependency on having a large workforce."
Hai Robotics' ACRs will take ownership of the repetitive and strenuous tasks of traveling through the facility to retrieve bins of apparel and deliver them to an ergonomic workstation where an operator will fulfill the order. Operators will be able to fulfill orders at a rate 3-4 times faster than Avenue Shops' current manual operation, in part due to the elimination of downtime between order picks.
Maximizing Use of Space
Avenue Shops had moved 7 times before landing in their current warehouse in Lindon, Utah and were already starting to outgrow it. Their shelving height was limited to 6-feet-high to accommodate the manual picking methods in place. Utilizing the vertical space above the shelves was becoming an increasing need.
"Hai will give us the opportunity to increase our current shelving height by over 4X." Womble said. With the ability to manage inventory up to 33 feet, Hai Robotics will shrink the square footage requirements for Avenue Shops' inventory storage down to about 30% of their current storage footprint.
Hai Robotics will support Avenue Shops as they scale their automated storage system over time to support their growth. The flexible and expandable nature of the Hai system allowed Avenue Shops to purchase only what they need today and expand the system to match their growth over time.
"We have a big space, but we don't want to add too much shelving upfront. The flexible nature of Hai's system and how easy it is to add more rows of shelving and robots later made it the better system for us." Womble stated.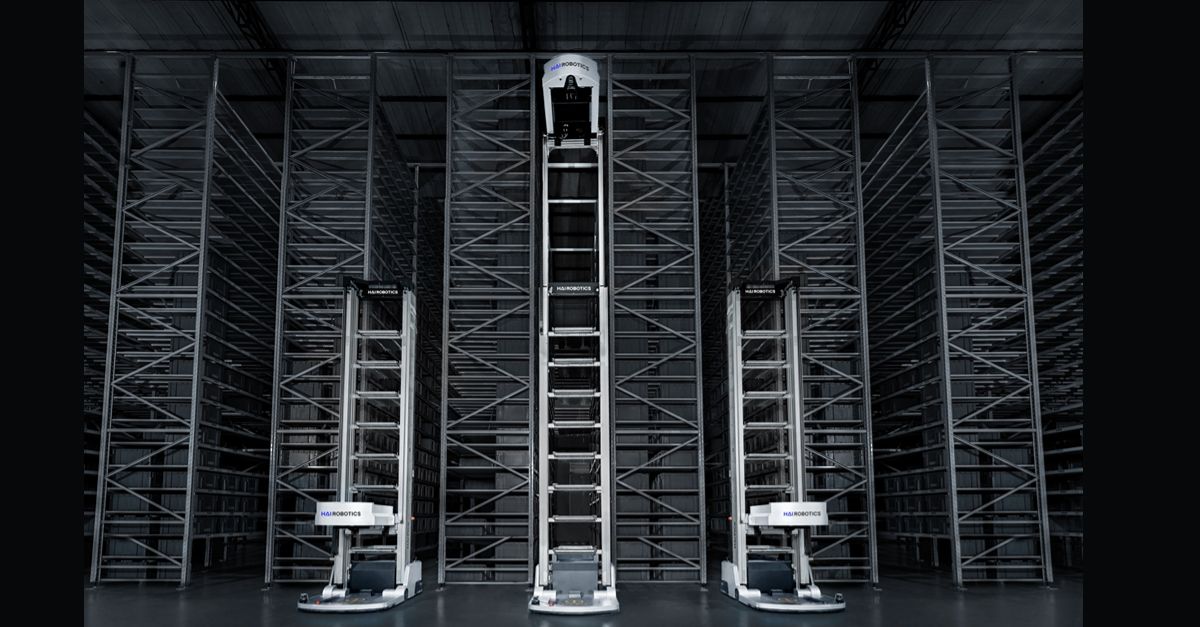 Amplifying Operational Efficiencies and Inventory Accuracy
Avenue Shops is looking forward to the inventory accuracy and modern efficiencies provided by Hai Robotics. Hai Robotics' automated storage solution will digitize Avenue Shops inventory management, interface directly with the in-house host system, and operate the storage and movements of goods. Inventory stored in the Hai system will be managed, batched, and delivered to operators in ergonomic workstations for accurate order fulfillment. Order accuracy in the Hai system will exceed 99.97% due to a multi-factor pick assist system featuring on a modern user interface, put-to light system indicating appropriate placement of items picked for order, and item scan verification.
Avenue Shops will be implementing the Hai Robotics system to their facility in early 2023, realizing the benefits of the Hai system less than 8 months post order.