Hai Robotics Unveils the HaiPick A42T For the First Time in Singapore at ITAP, Bringing Smart Warehousing Logistics to New Heights
HAI ROBOTICS brings warehouse logistics solutions to new heights with the unveiling of its HAIPICK A42T Telescopic ACR at ITAP 2022.
Hai Robotics, the pioneer in Autonomous Case-handling Robot (ACR) systems for warehouse logistics, has unveiled the HaiPick A42T Telescopic ACR for the first time in Singapore at Industrial Transformation ASIA-PACIFIC (ITAP). The latest ACR brings warehouse logistics solutions to new heights with the ability to pick and store plastic totes and cartons up to 10m (32.8 feet) high, a first in ACR systems.
▲ The HaiPick A42T Telescopic ACR at ITAP 2022
ITAP 2022
The unveiling comes as part of Hai Robotics' showcase of technology and solutions for achieving sustainable business transformation, growth, and development in advanced manufacturing.
From October 18 to 20, the 5th annual ITAP highlighted the latest technological advancements and trends, ranging from robotics, big data, artificial intelligence, and additive manufacturing. Hai Robotics's presence at the ITAP exhibition also signals its plans for expanded regional support in the Singapore and Southeast Asian markets.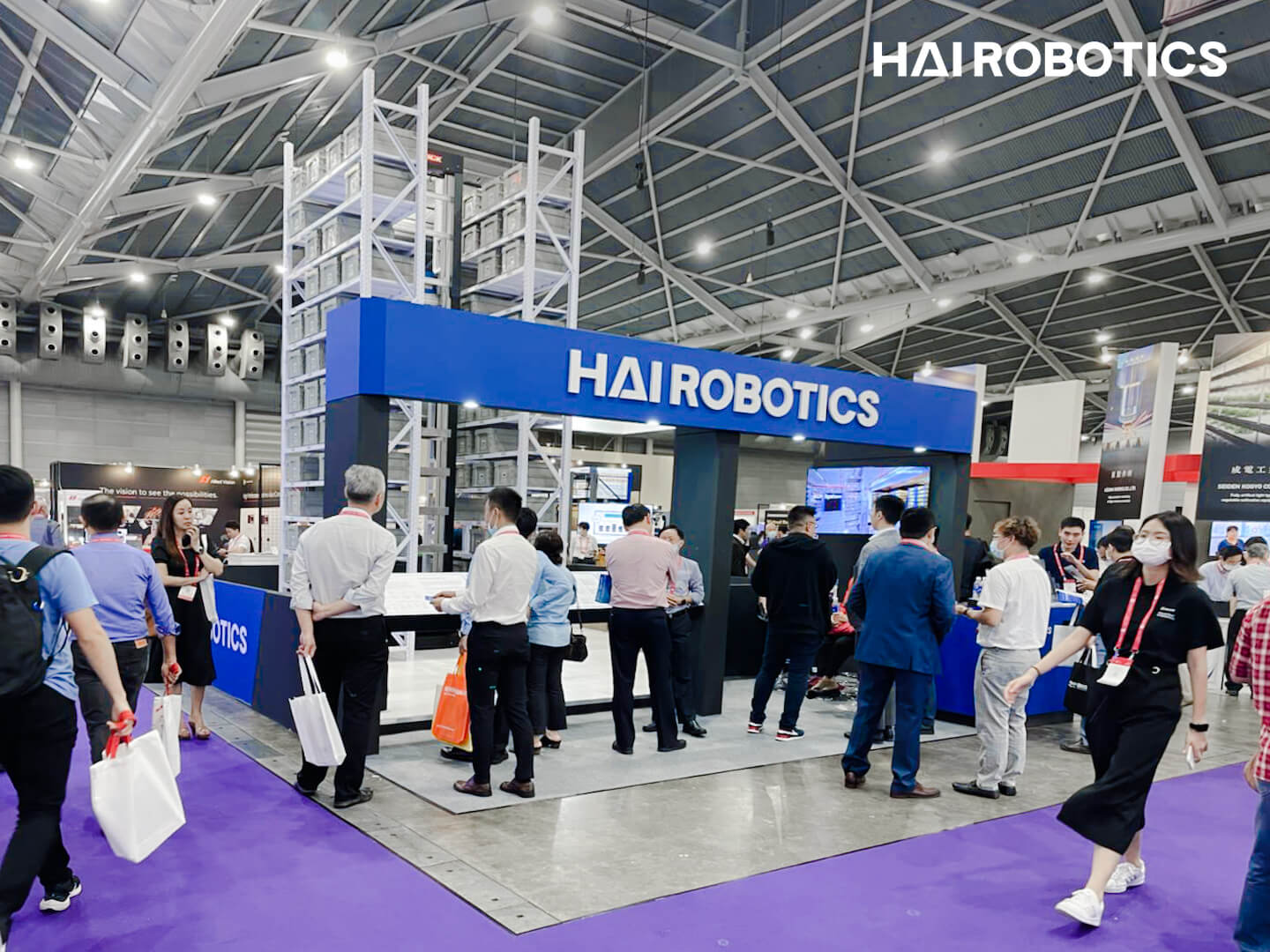 ▲ Hai Robotics booth during the first day of ITAP Singapore
Hai Robotics' HaiPick ACR system is unique in that it identifies the desired totes and carton boxes rather than the entire rack and brings them autonomously to the workstation. With its use, clients can automate several kinds of warehouse operations, carrying out processes much more efficiently and accurately than with previous technologies.
The HaiPick A42T is the world's first telescopic lift ACR. With a maximum picking height of 10m, its capabilities include:
Improved storage density by up to an additional 100% compared to the standard HaiPick A42.
Picking and storing payloads up to 30kg (66.1 lbs) up to 10m high for more efficient utilization of warehouse space.
Multiple storage trays for carrying up to nine simultaneous payloads for greatly improved picking efficiency.
Flexible payload dimensions that support separate and mixed picking of plastic totes and carton boxes.
CE/NTRL certification, ensuring a high standard of safety.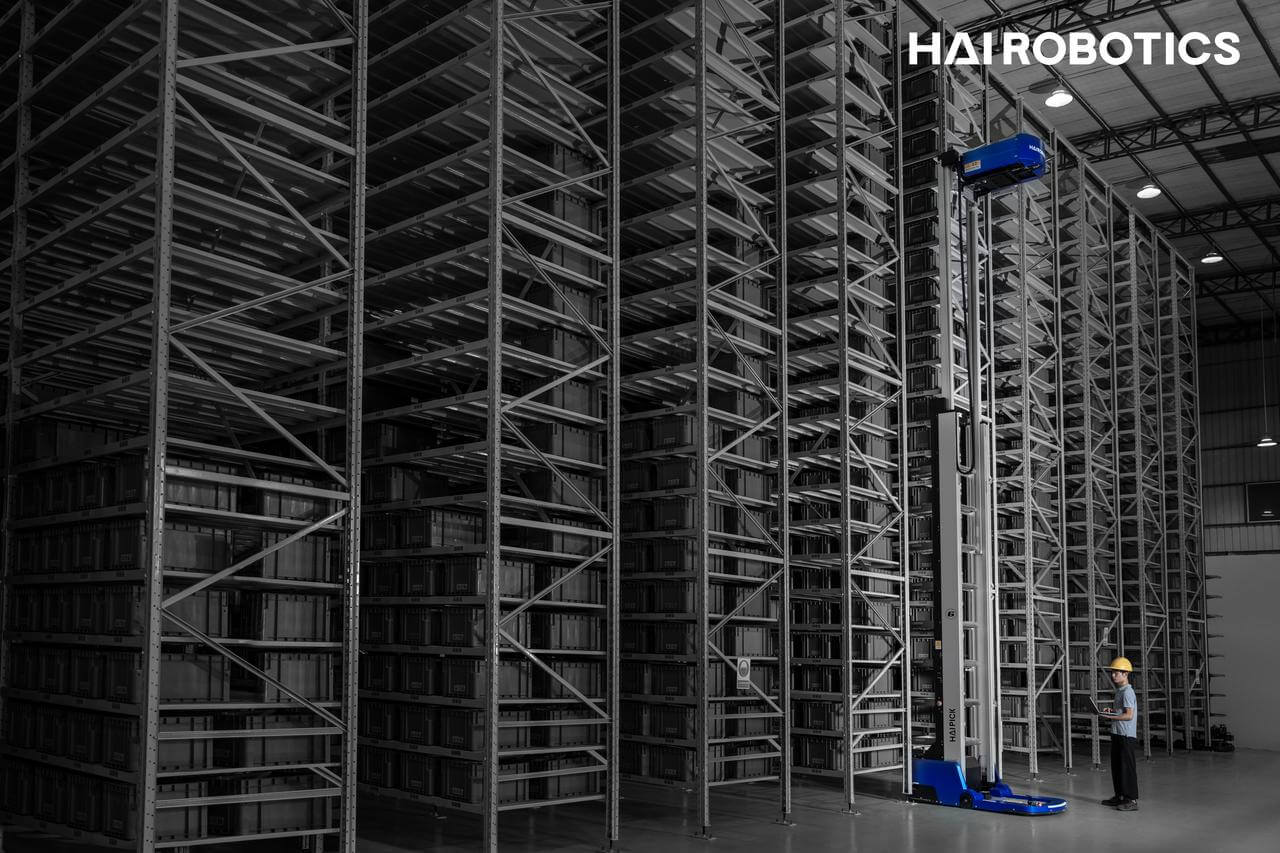 ▲ HaiPick A42T Telescopic Lift ACR in a warehouse
Alongside the HaiPick A42T launch at ITAP, Hai Robotics is also promoting its HAI RaaS service, a subscription-based model where customers pay for in-demand services of the HaiPick™ system. By doing this, the company signals its continued vision for expansion in the SEA market. "With our Southeast Asia headquarters located in Singapore, we aim to power SMEs with advanced robotic systems without the often cost-prohibitive initial investment," said Will Fan, Sales Director SEA, Middle East & Hong Kong. "We offer the HaiPick A42T and other ACR systems in conjunction with the HAI Robot as a Service (HAI RaaS) subscription model to provide total solutions that include operation, maintenance, and management services in addition to the robotic system for sustainable and scalable productivity."
"We're dedicated to serving our customers with our advanced products. Alongside our channel partners, we will continue bringing a high level of service to the region," said Fan.
About Hai Robotics
Established in 2016, Hai Robotics, the pioneer in Autonomous Case-handling Robot (ACR) systems, provides efficient, intelligent, and flexible solutions for warehouses and factories. We aim to reduce our customer's storage footprint and operating costs, improve warehouse productivity and maximize workflow efficiencies with increased speed and order accuracy.
Hai Robotics' solutions are helping warehousing, distribution, and manufacturing facilities advance their operations in over 30 countries and regions worldwide. 3PL, e-commerce, apparel, retail, grocery, automotive & manufacturing, electronics, and pharmaceutical industries are already turning to Hai Robotics to enhance and accelerate their operations.