Körber and Hai Robotics Enter Strategic Partnership for Worldwide Distribution of Warehouse Robotics Systems
Körber, an international technology group, is entering into a strategic partnership with Hai Robotics ("Hai")— a leading provider of intelligent automated warehouse solution. The partnership allows Körber to offer Hai Robotics' products as part of its solutions globally, particularly Hai's industry-leading autonomous case-handling robots (ACR).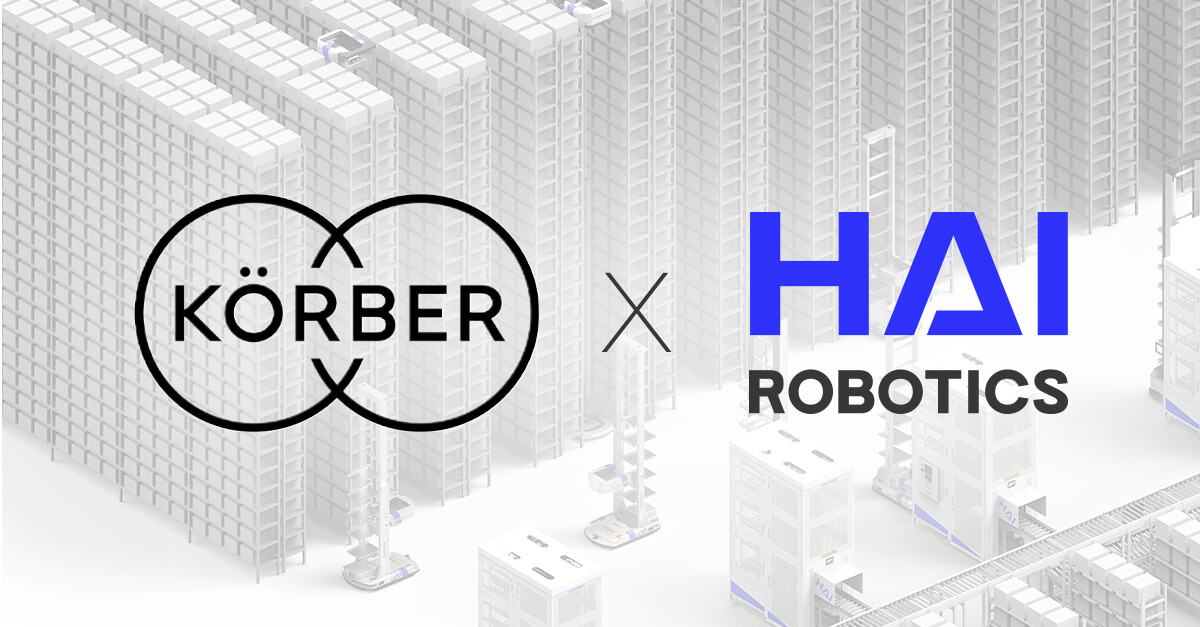 Since 2016, Körber has remained active in establishing strategic partnerships for the integration of mobile robotic solutions. With Hai Robotics' ACR systems, operators can automate their warehouses within very short lead times. Warehouse operation efficiency will also increase by three to four times, and storage density by 80% to 400% respectively. The Körber portfolio consists of a mix between its own products and that from third party suppliers. This technology-agnostic approach allows supply chain experts to implement optimal and individualized solutions for their customers.
"As one of the leading integrators of automated intralogistics solutions, the Körber Supply Chain Business Area is always searching for new and innovative partners to ensure that customers are getting the best solutions", said Michiel Veenman, Vice President of Körber Fulfilment Solutions. "We believe the solutions from Hai Robotics are sufficiently different from some of the other offerings in the market, thus making it a good addition to our portfolio."
"From increasing costs to scarce labor, alongside intense developments in mobile robotic solutions, logistic operators are constantly under the pressure to meet stakeholder demands," said Kane Luo, Vice President of International Business Center at Hai Robotics. "Our continued dedication to flexible automation has already provided clients with the efficiency required to fuel warehouse activity, and we are excited to continue such through our partnership with Körber. Through this partnership, both Hai's and Körbers' position as industry pioneers will be further strengthened."