Hai Robotics Celebrates Opening of New Manufacturing Facility in Wuxi, China
New Facility to be Company's Second Largest Intelligent Manufacturing Base
Hai Robotics ("Hai"), a pioneer of automated storage and retrieval solutions (ASRS), today announced the opening of its new intelligent manufacturing base in Wuxi—a renowned high-tech manufacturing hub in East China. The factory will be Hai's second largest intelligent manufacturing base comprised of up to 10,000 square meters in area, thus facilitating an annual capacity of up to 10,000 robots. It will help support Hai's growing business domestically and globally, as well as enhance the global footprint of operations and facilities across regions.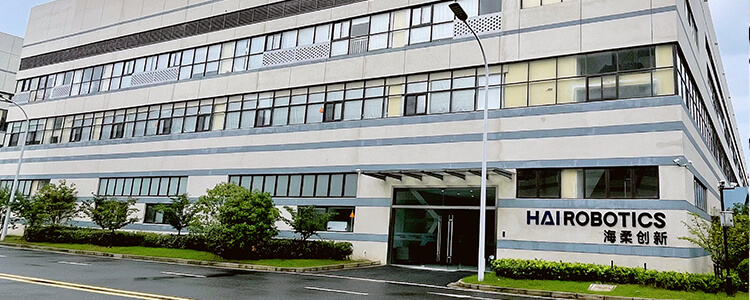 The intelligent manufacturing base will produce Hai's signature HaiPick autonomous case-handling robots (ACR) and autonomous mobile robots (AMR)-led solutions, among others. The site will introduce new roles in supply chain, product manufacturing, as well as quality control. It will also serve as a training base for Hai's partners located in the North and East China regions, allowing them to have a comprehensive understanding of Hai's self-developed products, history and research efforts to better serve their customers.

"The opening of Hai's latest manufacturing base in Wuxi is not only a testament to our growing intelligent manufacturing capabilities, but also solidifies our continued commitment towards superior quality, customer service and production standards," said Bing Fang, co-founder of Hai Robotics. "As we continue to expand our overseas efforts, the Wuxi factory will play a key role in moving our mission forward in China and beyond: gathering collaborative, global talents to push forward the progress of human civilization using robotics technology."
"It is crucial for us at Hai Robotics to establish ourselves as an industry leader in intelligent manufacturing," said Fred Sun, Hai Robotics' Wuxi Factory Leader. "From an on-site testing field to automated assembly lines implementing the latest technology and algorithms, this new facility allows us to effectively adapt to a rapidly evolving warehouse automation landscape without compromising on time, cost or material waste.
Hai announced the opening of its Dongguan facility in 2021 to support product manufacturing, testing and development. The 18,000 square meter manufacturing base has an annual turnout of 10,000 robots, hence making it Hai's largest intelligent manufacturing base. The facility is also ISO9000-certified, which solidifies its commitment to the highest standards of productivity and quality management. As manufacturing facilities worldwide continue seeking ways to elevate its automation and efficiency, both intelligent manufacturing bases will be essential to supporting business demands in the EMEA, APAC and U.S. regions, while also solidifying our expansion efforts to remain competitive in these key markets.