Distribution Center of Online Bookstore

800%
Putaway Efficiency

60,000
Books Shipped Per Day

130%
Storage Density
3 years
Return on Investment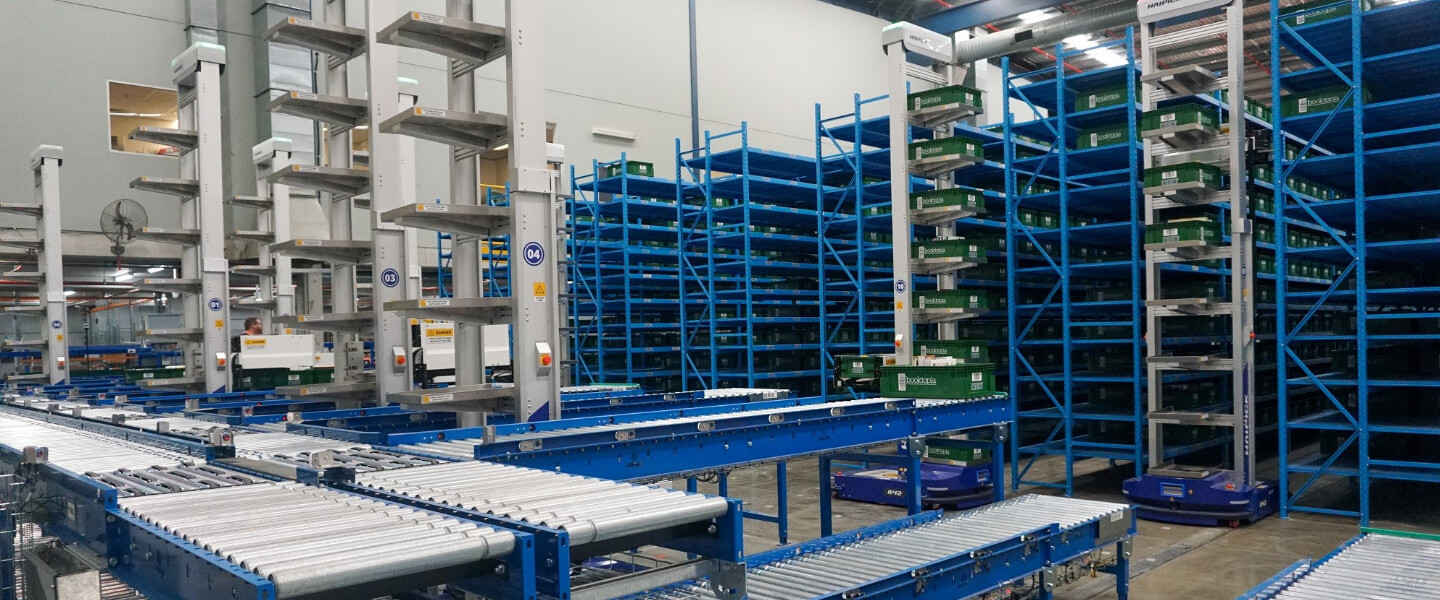 Booktopia, Australia's largest online bookstore, recently incorporated the case-to-person piece picking method supported by HAI ROBOTICS in its 14,000 sqm distribution center in Lidcombe, NSW. This is the first step towards a solution that will enable the leading retailer to ship up to 60,000 books across 145,000 different titles per day. As a customer-centric organization, Booktopia is constantly exploring the latest innovation and technology to help improve its speed to market and the overall experience for its rapidly growing customer base. Throughout 2020, Booktopia invested $12 million in the expansion of its 14,000 sqm DC in Lidcombe, NSW
1. Doubling capacity
The HAIPICK ACR robots utilizes 3D visual recognition technology to identify goods without the need for codes, resulting in faster inventory count through shelf scanning. It supports multi-size carton and tote picking and can be applied to multiple business needs. Furthermore, the robots use artificial intelligence technology to establish which SKUs are in demand and re-organize the inventory accordingly, resulting in further efficiencies.
2. Integrating Robotics and Conveyors
HAIPICK ACR robots drop/pick from up to 11 different conveyor locations while in the same spot. What's more, robots can charge between the conveyors saving space and time. HAIPICK ACR system allowed robots to work directly with conveyors, reducing space and operators while delivering high throughput and storage capacity.
3. ROI in Less Than 3 Years
In September 2020, Booktopia made the commitment to order a further 90 robots and the project is ongoing. The project will be cash flow positive in four to six months and the retailer will have a return on its investment in less than three years.
"With this solution, the efficiencies we get from pick and putaway drive efficiencies in other areas of the business. "
--Chief Technology Officer at Booktopia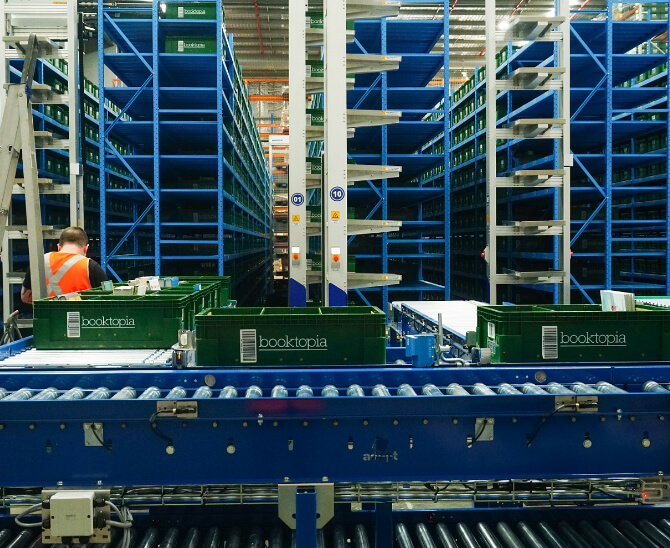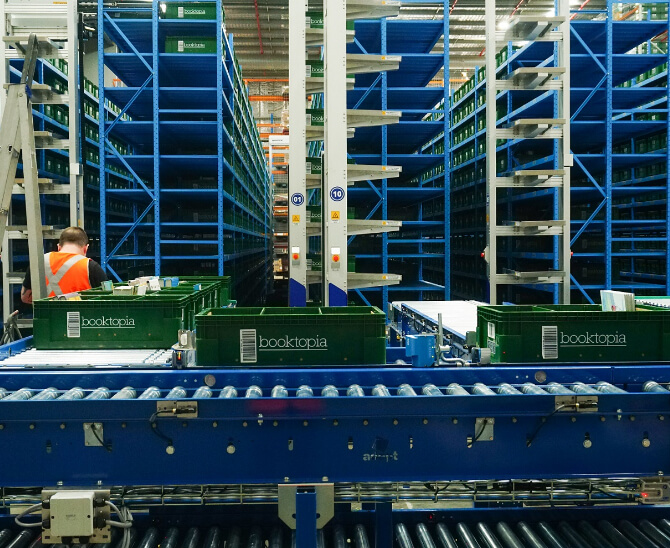 "With this solution, the efficiencies we get from pick and putaway drive efficiencies in other areas of the business. "
--Chief Technology Officer at Booktopia
Download